How To Improve Your Website Ranking And Results
The digital marketing landscape continues to change. In fact, in the last decade the internet and social media have rewritten the sales and marketing handbook. Incredibly, the rate of change continues to accelerate and many business owners are confused about how to market their business.
The internet has changed the way consumers behave and they now start their research for products and services online.  With this shift, traditional marketing techniques like printed flyers, newspaper ads, face to face networking, club sponsorships are no longer primary marketing tools. The new marketing magnets are all online tactics including Google Searches, Content Marketing, Email Marketing and Social Media.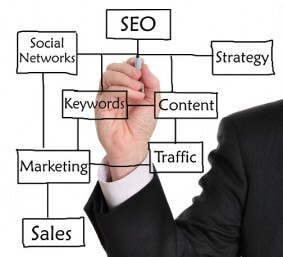 In today's internet-fuelled world, your website is probably the first touch point with prospective new customers.  You only get one chance to make a good first impression and if your website simply lists the who, what and where of the business then it's just collecting dust. These types of websites aren't going to impress your prospects and they are really just 'electronic brochures'. They won't rank well with the search engines and certainly won't generate traffic or leads.
It's obviously challenging to get found online but the good news is, the internet provides a level playing field so small businesses can compete with big businesses. Research suggests that buyers are somewhere between 60 percent and 80 percent of the way through the purchase process before they make contact with you, so your website is probably your most valuable marketing tool. It's your 'online shopfront' and silent sales person working 24/7 to promote your business. It should be the hub of your marketing activities and you need to treat it as an investment not a cost. Your website will remain a constant work in progress because of technological advancements, changes to Google's algorithms and new marketing techniques.
Your website should serve as your communications hub, connecting to your blog and social media sites, providing free resources plus encouraging comments and discussion. Not everyone who lands on your website is ready to buy, so including calls-to-action on every page will steer prospects through to take the next step which could be booking an appointment, subscribing to your newsletter or downloading an e-book, checklist or report.
Essentially there are three key website issues that confront most business owners - not enough website traffic, poor conversion of leads to sales and a lack of strategy. Let's look at these issues and how to address them going forward.
Increase Website Traffic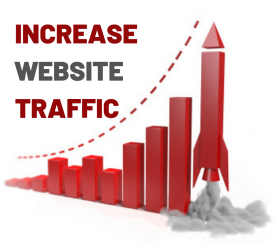 Increasing traffic to your site is a major challenge for most business owners. With over 200 million active websites on the world wide web, the competition is hot for page one rankings.
Search Engine Optimisation (or SEO) is the process of getting your website pages ranking higher with search engines like Google in the free or 'organic' listings. The major search engines produce search results where pages of your website and other content such as videos or local listings are shown and these are ranked based on what the search engine considers most relevant to searchers.
Search Engine Optimisation techniques have changed and the days of cramming a web page full of keywords to climb up the rankings is over. To improve your web page rankings here is a checklist of SEO items to consider:
When it comes to search engine page rankings they say, 'Content is King'. As a consequence, keyword research is a big part of SEO so before you focus on the other things on this list you need to have a clear idea of the main phrases and key words in your subject areas. There are a number of SEO tools that provide keyword suggestions and data on the amount of traffic and competition you can expect for each keyword. Most of the tools will cost you a subscription fee but they could provide a great return on your investment.
Do you have a secure https website? Note the 's' in 'https' stands for secure and Google gives secure sites a small ranking lift.
Is your website responsive to mobile devices? Many of the SEO algorithm updates Google have announced in recent years have been about mobile. People now use their phones to do most of their browsing and both users and the search engines expect your website to provide an intuitive mobile experience. Google uses mobile-first indexing which means they index and rank your web pages based on the content in the mobile version (not your desktop version) of your website
Website load speed is important and there are several tools available to test the speed of your website.
Do you have the right keyword in your title, meta description and content? Customise the URL of every page on your website and remember, Google is a robot. Don't forget to customise the name of every image you use on a web page by adding the main keywords you are targeting.
Never copy and paste from other websites and check for grammatical and spelling errors. Google will punish your rankings for duplicate content.
Adding fresh content is important so adding blog posts and new content is crucial.
Ultimately, to attract the attention of Google you need to focus on your prospects and provide them with educational and relevant content.
Improve Website Conversion Rate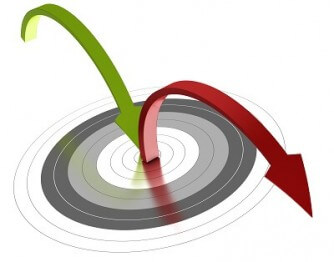 Attracting traffic is one thing but turning those visitors into prospects is the next challenge. Around 97 percent of visitors leave your website without providing their contact details because they are still in research mode. They simply aren't ready to buy your product or service even though most websites are full of 'buy now' signals.
To increase your conversion rate, you need to include 'lead magnets' on your website. These are often free educational resources like an e-book, white paper or tool that you give to the visitor in exchange for their contact details. When the visitor supplies their contact details, they are giving you permission to add them to your CRM system and continue to market to them.
Driving website traffic from search engines and social media channels is crucial but without a lead magnet you are missing a key part of the marketing jigsaw. Another strategy to consider is re-marketing that basically chases your website visitors around the web with display ads.
Strategy First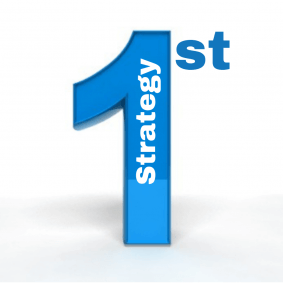 In business, failing to plan is planning to fail. Without a marketing strategy then you are really just guessing, and we see lots of business owners burning money on marketing tactics that will never work in their industry. Running Google Ads and Facebook Ads are tactics, just pieces of a larger marketing puzzle. Before you rush off and spend a small fortune with a group promising to rank your website on page one, think about the strategy first and what tactics are going to have the biggest impact on your lead generation. 
Create educational content, promote it to your ideal type of customer and precise demographic, then get them to exchange their contact details for your lead magnet so that you can then nurture them bit by bit until they are ready to buy from you.
Make sure you have a plan that identifies how you are going to attract traffic to your website and then convert these prospects into customers. A marketing strategy that identifies your target audience and lists the tactics you will use to draw those ideal type of customers to your website is a winning formula. Next, have a strategy to convert those prospects into customers. Put in the effort to provide consistent value on your website and leverage the immense power of today's marketing technology to assist prospects along their buying journey.
---
This article forms part of our Business Accelerator Magazine. Download the latest edition HERE or browse other articles from this edition below: