Accounting for Mortgage Brokers
Here at Velocity Accounting Group we have earnt a reputation amongst mortgage brokers as industry specialists. We understand the industry and the need to assess a clients' financial position, source the most suitable loan for their circumstances and then manage the entire application process. Your clients need advice at every stage of the process which translates into long hours, evening and weekend appointments plus the extensive travel.
It's a challenging profession because you also have to contend with changing regulations and the National Consumer Credit Protection Act, an expanding range of loan products and the constant threat of reduced upfront and trail commissions.

Over the past decade, Sam Hamersley and his team of accountants in Perth have mentored dozens of mortgage brokers through the various stages of their business life cycle from start up right through to sale of their loan book. They offer you experience, marketing skills and an intimate understanding of your industry.
THINKING OF STARTING A MORTGAGE BROKING BUSINESS?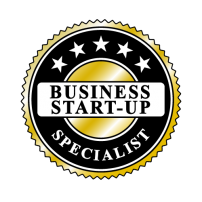 As a business start-up specialist we can provide you with a comprehensive range of accounting, tax and business coaching services Our team of accountants have helped dozens of mortgage brokers get their business off to a flying start and we offer you experience, technical tax knowledge and most importantly, an intimate understanding of the mortagage broking industry.

Starting a business is a bit like building a house that reqiores solid foundations including the right business structure, accounting software, adequate and appropriate insurances, marketing, a website plan and a social media presence.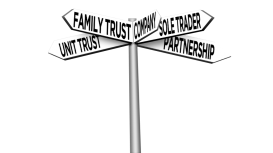 Your choice of business structure is important and there are a number of different options including sole trader, partnership, company and trust. Asset protection is a key consideration when selecting a business structure plus you also need to take into account your family situation, forecast level of profit and your future plans regarding admission of new business partners.
Accounting software is another brick in the wall of your business foundations. Again, the wrong choice can be catastrophic because poor records are one of the biggest causes of business failure in this country.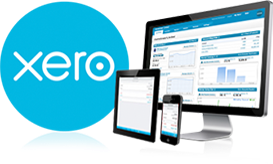 You need up to date, accurate financial records to make informed business decisions which is why we insist your accounting software matches your business needs with your level of accounting skill. Using a sophisticated double entry accounting program without a reasonable level of accounting skill can create records that resemble a 'computerised shoebox'. This leads to frustration and extra costs which conflicts with our mission of helping you reduce the cost of compliance. We support a range of accounting software programs but do have a preference for cloud based solutions like Xero where your data is stored 'in the cloud' rather than on your local hard drive or server. This means you have access to your financial data from anywhere, at any time, using any device including your mobile phone or tablet.
As you know, to build a house you also need the right tools. When 'constructing' your mortgage broking business we also use a number of tools including our start-up expense checklist to identify all your potential establishment costs. These figures can then be transferred into a cash flow budget template to produce a projected trading statement for your first year of operations. As a mortgage broker, your car is arguably your most important business tool. You can read our Motor Vehicle Tax Guide to learn more about the alternative methods of claiming your vehicle expenses and the distinction between a business and private trip. In addition, through our affiliate partners we can also assist with vehicle finance (chattel mortgage, CHP or lease) and get you fleet pricing on your new car that could save you thousands of dollars. We can also help you put together your business, marketing and financial plans using our in-house templates.

That's really just the beginning because as accountants we can do some financial modelling and prepare some 'what if' scenarios to identify your best and worst case profit scenarios. Next, using industry benchmarks we can compare the performance of your business against your competitors so you understand what is working in your business, what's not working and what needs working on.
MARKETING & GROWING YOUR BUSINESS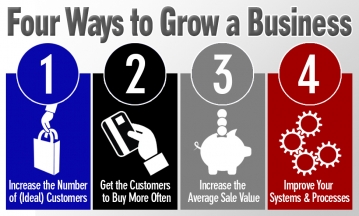 One of our biggest points of difference compared to traditional accounting firms is our marketing expertise. We can assist you with your branding (business name, logo and slogan) and where required, we can also help you create a corporate brochure and harness the power of social media to win more business.
Unfortunately a lot of mortgage broker's websites are nothing more than electronic billboards. They simply list the who, what and where of the business. On the other hand, over the past few years we have worked with dozens of clients to help them create affordable, lead generation websites. If you need advice and direction with your website content, video production, lead magnets or calls to action we can help you.
We strive to give you a serious competitive edge in your industry and can introduce you to strategies like re-marketing, social media advertising and search engine optimisation that can drive more visitors to your website. We'll make sure your website is responsive to mobile devices and if you aren't using some of these marketing tools and techniques in your business then you're probably not going to reach your full profit potential.
Our unique approach is all about fast tracking your business success and the team offer you a range of accounting, taxation and business coaching services including:
Start-Up Business Advice for Mortgage Brokers
Advice regarding the Purchase or Sale of a Loan Book
Spreadsheets and Tools including a Start-Up Expense Checklist, Business Plan Template and Cash Flow Budget
Provide Advice and Assistance with the Establishment of Your Business Structure (sole trader, company, trust, partnership etc.) taking into account issues like Asset Protection and discount Capital Gains Tax Concessions
Registrations for Business Name, ABN, TFN, GST, WorkCover etc.
Preparation of Business Plans, Cash Flow Forecasts and Profit Projections
Accounting Software Selection and Training
Preparation and Analysis of Financial Statements
Bookkeeping and Payroll Services
Tax Planning Strategies
Marketing Audit including an evaluation of your branding, brochures and website
Advice and Assistance with your Website Development, Content and SEO
Wealth Creation Strategies and Financial Planning Services
Industry Benchmarking and KPI Management
Business Succession Planning
Vehicle & Equipment Finance (Chattel Mortgage & Lease)
Advice & Assistance with Claiming Motor Vehicle Costs
Recession Survival Strategies
Advice regarding Employee Relations and Workplace Laws
Business & Risk Insurances
We are so much more than just tax Accountants. We are business and profit builders who genuinely care about your business success. We service the accounting and taxation needs of a number of mortgage brokers and over the past decade the industry has become a real niche within our accounting firm. We are passionate about your business success and strive to deliver practical, cost effective advice and marketing strategies to help you grow your business and your profits.
If you're a committed and ambitious mortgage broker looking to accelerate your business and financial success we invite you to book a FREE, one hour introductory consultation to discuss your business needs. You'll get an hour of practical business, tax, marketing and financial advice that could have a profound effect on your future business profits. To book a time, contact us today on (08) 9250 4048 or complete your details in the box at the top of this page
Velocity Accounting - Accelerate Your Mortgage Broking Success