Primary Production & Farming
As a farmer, just like any other business, you have to contend with issues like finance and GST compliance but in most cases you also have to deal with long hours, seasonal issues, the climate and of course safety concerns with machinery and equipment. If you work with livestock like cattle, sheep, chickens or even fish and seafood you face some unique challenges. Farmers who produce wheat, grain, fruit and vegetables also have to deal with a host of issues including politics, prices, pollution and interest rates.
Australia's decade of drought followed by floods highlight the extreme variables a farmer has to face and given most farming pursuits are multi-generational we work with our clients with an eye on the future. Business structures are crucial while planning and cash flow forecasts are essential. Apart from assisting our farming clients with the usual compliance and bookkeeping work we also provide financial modelling services to assess 'what if' scenarios. We produce cash flows, finance submissions, budgets and can also assist you with finance for vehicles, equipment and machinery purchases.

We are very strong on the concept of 'beginning with the end in mind' and for that reason we make sure our farming clients have the right business structure in place. The wrong choice is almost impossible to unravel without significant financial, tax, legal and capital gains tax implications. When assessing structures we also take into account issues including asset protection, your family situation, profit forecasts and future plans to admit new partners.
As accountants we can project your best and worst case profit scenarios based on the price of your produce and by adjusting the key variables including price and various inputs like feed and seed, we can evaluate the impact on profit and cash flow. We can also assist you with farm viability assessments, farm risk management and strategic business plans.

STARTING A FARM or PRIMARY PRODUCTION BUSINESS
Over the years we have earned a reputation as business start up specialists and we often draw the comparison between starting a business or farm and building a house. In both instances you need solid foundations that include the right business structure, the most suitable accounting software, adequate and appropriate insurances, a marketing plan including a lead generation website and various social media channels.
Your choice of business structure is critical and there are a number of different options such as sole trader, partnership, company and trust. Asset protection is a key consideration when selecting a business structure because of the high risks associated with the farming. When choosing a business structure you also need to take into account your family situation, your forecast level of profit and your future plans regarding admission of new business partners.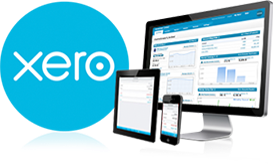 Accounting software is another foundation brick in the business wall and the wrong choice can be catastrophic. Poor financial records are one of the biggest causes of business failure in this country and up to date, accurate records let us make informed business decisions. Our mission is to make sure your accounting software matches your farming needs with your level of accounting skill. The wrong choice of software can lead to records that resemble a 'computerised shoebox' which conflicts with our brief of helping you reduce your bookkeeping and compliance costs. Where required, we train you to use the software to reduce your costs and frustration. We support a range of accounting software programs but do have a preference for cloud based solutions like Xero where your data is stored 'in the cloud' rather than on your local hard drive or server. This means you have access to your financial data from anywhere, at any time, using any device including your mobile phone or tablet.
As you know, to build a house you also need the right tools. When 'constructing' your farm business we also use a number of tools including our start-up expense checklist to identify all your potential establishment costs. It dissects your start-up costs into several categories including tools, equipment, IT expenses and professional fees. These figures can then slot into a cash flow budget template to produce projected trading results for your first year of operations.
For a farmer, your ute is arguably one of your most important business tools and you can download our Motor Vehicle Tax Guide from the resources section of our website. It explores the alternative methods of claiming your vehicle expenses and the distinction between business and private travel. In addition, through our affiliate partners we can also assist with vehicle finance (chattel mortgage, CHP or lease) and get you fleet pricing on your new car, ute or light commercial van that could save you thousands of dollars.
That's really just the beginning. As accountants we can do some financial modelling and prepare some 'what if' scenarios. This gives you an understanding of your farm's best and worst case profit scenarios.

MARKETING

One of our biggest points of difference compared to other Perth accounting firms is our marketing expertise. Depending on what type of farm you run, your marketing could be the difference between boom and gloom.
We can assist you with your branding (business name, logo and slogan), your corporate brochure and help you harness the power of social media to win more business. Over the past few years we have worked with dozens of clients to help them create affordable, quality lead generation websites. If you need advice and direction with your website content including video production we can help you. Not only that, if your website lacks calls to action or lead magnets we'll help you build them plus we'll introduce you to strategies like re-marketing and search engine optimization to drive more traffic to your website.

Our marketing expertise is designed to help you accelerate your farm success and give you a serious competitive edge. In fact, if you aren't using some of these marketing techniques your farm or business probably won't reach its full profit potential.

I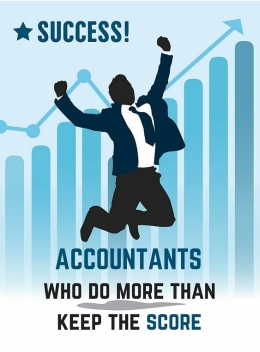 n summary, we are more than just tax accountants. We are 'business and profit builders' who provide strategic advice and practical business solutions. We work hard to understand your farm operation and over the past decade primary production and farming have become a niche area within our firm. If you're an ambitious farmer looking to start a livestock or produce business or if you're looking to boost the results in your current operation we invite you to contact us today.
You can expect practical business, tax and financial advice that could have a profound effect on your future business profits. To book your FREE, one hour introductory consultation simply call us on free call (08) 9250 4048 or complete your details in the box at the top of this page and we will be in touch.
Velocity Accounting - Accelerate Your Business Success