Accounting for Equine & Equestrian
Here at Velocity Accounting Group we love the horse industry. In fact, if you run a saddlery store, stud farm, stock feed business, equestrian centre or any other horse related business, we can assist you with all your accounting, tax, marketing and financial needs.
Our Principal, Sam Hamersley and his family are heavily involved in polo and eventing so if you're a breeder, vet, horse dentist, breaker, farrier, masseur or chiropractor we have the industry knowledge to help you manage and grow your business.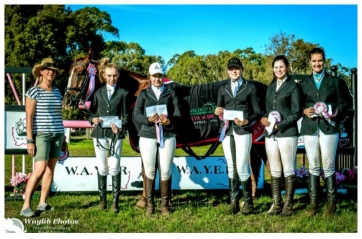 Our equine niche stretches across the entire nation and we look after clients who manufacture and sell a range of equestrian related products. We also have clients who run feed stores, operate busy training and agistment yards, manufacture horse rugs, distribute tack and equipment, operate equine vet and dental practises and manufacture horse floats and trucks. In addition, we also service horse transport operators.
THINKING OF STARTING A BUSINESS IN THE HORSE INDUSTRY?

As a business start-up specialist our team of accountants have helped a range of equine enthusiasts get their business off to a flying start. We offer you experience, technical tax knowledge and most importantly, an intimate understanding of the equestrian industry.
We have also developed a number of practical tools to help you make the right opening moves including our start-up expense checklist that will help you identify all your potential establishment costs including tools, machinery, IT expenses and marketing costs. These figures then automatically feed into a cash flow budget template to produce a forecast profit and loss for your first year of trading. We can also help you put together your business, marketing and financial plans using our in-house templates.

Through one of our affiliate partners we can assist you with vehicle and equipment finance (chattel mortgage or lease) and even get you a fleet discount on your new car, ute or light commercial van that could potentially save you thousands of dollars. That's just the beginning because as accountants we can do some financial modeling and prepare some 'what if' scenarios to identify your best and worst case profit scenarios. Next, using industry benchmarks we can compare the performance of your business against your competitors so you understand what is working in your business and what needs working on.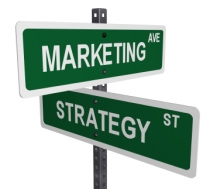 MARKETING & GROWING YOUR HORSE BUSINESS
One of our biggest points of difference with traditional accounting firms is our marketing expertise. We can assist you with your branding (business name, logo and slogan) and where required, we can also help you create a corporate brochure and harness the power of social media to win more customers and clients.
Unfortunately a lot of business owners create websites that are nothing more than electronic billboards. They simply list the who, what and where of the business. On the other hand, over the past few years we have worked with dozens of clients to help them create affordable, lead generation websites. If you need advice and direction with your website content, video production, lead magnets or calls to action we can help you.
We'll introduce you to strategies like re-marketing, social media advertising and search engine optimisation that can drive more visitors to your website. We'll make sure your website is responsive to mobile devices (click here to check your current website) and we strive to give you a serious competitive edge in your industry. The fact is, if you aren't using some of these marketing tools and techniques in your business then you're probably not going to reach your full profit potential.
Our unique approach is all about fast tracking your business success and the team offer you a range of accounting, taxation and business coaching services including:
Start-Up Business Advice for Horse Related Industries including Manufacturers and Transport

Advice regarding the Purchase or Sale of your Business

Tools including the Start-Up Expense Checklist and Templates for a Business Plan, Cash Flow Budget, Letterhead and Business Card
Advice and Assistance with the Establishment of Your Business Structure

Tax Registrations including ABN, TFN, GST, WorkCover etc.
Preparation of Business Plans, Cash Flow Forecasts and Profit Projections
Accounting Software Selection and Training – Bookkeeping, Invoicing, Quotes & Payroll

Preparation and Analysis of Financial Statements
Preparation of Finance Applications for the Bank
Bookkeeping and Payroll Services

Tax Planning Strategies
Assistance with your Marketing including your Branding, Corporate Brochure etc.
Advice and Assistance with your Website Development, Content and SEO

Wealth Creation Strategies and Financial Planning Services

Industry Benchmarking and KPI Management

Vehicle & Equipment Finance (Chattel Mortgage & Lease)
Monitoring and Controlling Labour and Sub-Contractor Costs
Advice & Assistance with Pricing your Services and Claiming Motor Vehicle Expenses
Recession Survival Strategies
Advice regarding Employee Relations and Workplace Laws
Business & Risk Insurances (Income Protection, Life Insurance etc.)
Business Succession Planning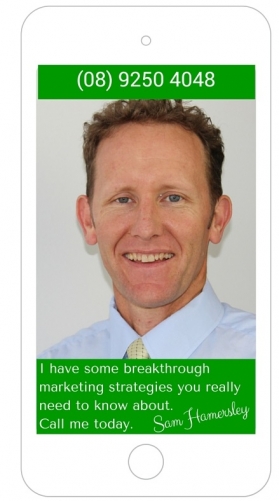 We are so much more than just tax accountants. We are 'business and profit builders' who provide strategic advice and practical business solutions that could give you a competitive advantage in the building industry. We work hard to understand your business and over the past decade the equine and equestrian industries have become a niche area within our accounting practice. To get your business off to a flying start or to take your business to the next level,
contact us
today and let's get to work ON your business so it is more profitable, valuable and saleable. .
If you're a committed and ambitious business owner looking to accelerate your success we invite you to book a FREE, one hour introductory consultation to discuss your business needs. You can expect practical business, tax, marketing and financial advice that could have a profound effect on your future business profits. To book a time, call us today on (08) 9250 4048 or complete your details in the box at the top of this page.

Velocity Accounting Group - Accelerate Your Business Success