Superannuation Changes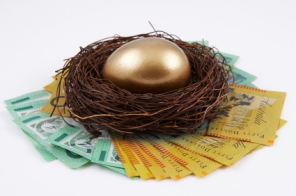 By far the biggest area of concern in this Budget is around superannuation.
With Australians working through a debt cycle of HECS repayments, mortgages and costs associated with their children's education, it's often not until their 50s that people can afford to ramp up their super contributions. The reduction of the annual contribution limit and a $500k cap on after tax super contributions removes that option. The government has stated that the purpose of superannuation is not wealth accumulation, but the provision of income for retirement but these superannuation changes erode the ability of Australians to provide for their own retirement.
The Government believes that many of the new measures affect less than one per cent of superannuation fund members and are designed to help people with low superannuation balances and will encourage superannuation contributions for spouses with low incomes. The work test has been abolished for people under 75 years (but over 65 years).
Increased Tax on Super Contributions for High Income Earners - Currently, when personal income exceeds $300,000 the tax payable on any superannuation contributions increases from the standard concessional tax rate of 15% to 30%. The government has now proposed to decrease this income threshold from $300,000 to $250,000 per year from 1 July, 2017.

Concessional Contribution Caps – Currently, the annual cap on concessional (before-tax) contributions is $30,000 for under-50s and $35,000 for those aged 50-plus, however, both these will decrease to $25,000 per year effective 1 July, 2017. These concessional contributions are generally superannuation guarantee (SG) contributions and salary sacrifice.

Non-Concessional Contribution Caps - Current legislation allows for Non-concessional (after-tax) contributions of $180,000, or $540,000 every three years for people under aged 65. These contributions are usually voluntary and effective 3 May, 2016 they will be subject to a lifetime cap of $500,000, taking into account all non-concessional contributions made since 1 July, 2007.

Catch Up Contributions for Individuals Who Have Time Out of the Workforce - From July 1, 2017 the Government will allow individuals to make catch-up concessional super contributions for those people with balances under $500,000. This measure is to allow people with lower contributions, interrupted work patterns, or irregular capacity to make catch up contributions to their super.

Low Income Superannuation Tax Offset – A new scheme will be introduced that provides a tax offset of up to $500 p.a. on concessional superannuation contributions for individuals earning less than $37,000 per year, effective 1 July, 2017.

Transfer of Superannuation into Retirement Phase – From July 1, 2017 a cap of $1.6 million will be placed on the transfer of superannuation balances into the tax-free retirement phase (Pension accounts). Any existing Pension accounts with balances beyond $1.6 million will have to be transferred into accumulation accounts and will be subject to up to 15% tax.

Extended Ability to Make Contributions – From 1 July, 2017 the Government is extending the ability for all individuals aged between 65 – 74 to make concessional tax contributions to their superannuation, and to make or receive payments from their spouse, without having to meet the current work test criteria.

Spouse Contribution Tax Offset - The tax offset for spouse contributions where the spouse income was previously less than $10,800 has now increased to $37,000 per year effective 1 July, 2017.

Easing of Restrictions on Tax Deductibility of Personal Super Contributions – From 1 July, 2017 the Government will allow individuals, regardless of their employment status, to make concessional super contributions up to the concessional cap (subject to 15% contribution tax). Individuals can claim a personal income tax deduction for personal super contributions.

Transition to Retirement (TTR) Accounts – The existing tax exemption on investment earnings for supporting TTR income streams will be removed from 1 July, 2017. This means members with a TTR accounts will now have their investment earnings subjected to 15% tax.

Anti-Detriment Death Benefit Provisions - From 1 July, 2017 'Anti-detriment' payments previously made as part of the death claim process to beneficiaries of a deceased member from super will be removed. These payments were the result of any contribution tax paid from a member's account over their lifetime.
---
Click HERE to download the full edition of The Business Accelerator Magazine for June 2016
Other articles in this edition:
IMPORTANT DISCLAIMER:This newsletter is issued as a guide to clients and for their private information. This newsletter does not constitute advice. Clients should not act solely on the basis of the material contained in this newsletter. Items herein are general comments only and do not convey advice per se. Also changes in legislation may occur quickly. We therefore recommend that our formal advice be sought before acting in any of these areas.