More Traffic & Sales With Online Reviews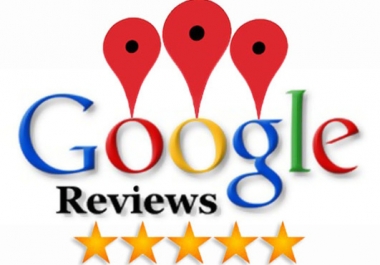 In the digital age, if your website isn't attracting traffic then you're probably not generating enough revenue. You can build a great website that targets your ideal type of customer but without traffic it simply becomes a billboard in the desert.
There are several ways to win more traffic and some methods are free while other tactics like Google Adwords, Facebook advertising and various 'pay per click' campaigns cost money. In essence, the pay per click option is an auction where you bid for the top-ranking position for keywords of your choice. For each visitor who clicks through to your website from these ads you pay the bid price. The cheaper, free alternative is to win more website traffic through organic search results. The secret is to appear at the top of the search page results and ideally you want to be in the first three listings on page one. It's not easy and be wary of groups that offer guaranteed first page results. Google and the other search engines carefully protect their ranking algorithms and formulas.
There's a relatively simple method known as 'online reviews' that are free and it works extremely well, particularly if you're chasing a listing on local pages (e.g. plumber Richmond). Essentially you get your customers and clients to post 'reviews' on various websites and rate their experience with your business. The rating scale is between one and five stars and these reviews have become very important because research now suggests that 92% of people read online reviews for local businesses and they are looking to build trust in their suppliers. Unfortunately, customer testimonials on websites can be manipulated and you certainly won't find any negative testimonials on a website.
Customer reviews influence consumers and the most important reviews appear on Google when you do a search. It doesn't matter if you're looking online for a plumber, a restaurant or a medical clinic, we all use online reviews to gain confidence in the supplier. These online reviews make the world more transparent for shoppers and while placing testimonials on your website remain an important way to provide prospects with social proof, the modern consumer is cynical and can detect carefully worded and biased testimonials.
If you're serious about attracting more website traffic the following information is highly valuable and 90% of your competitors probably aren't using this strategy.
The Importance of Google Reviews
With close to 93 percent of Australian online searches done using the Google search engine, Google reviews are more important than ever when it comes to ranking your website. This is especially the case for local searches and Google recently updated its map search layout to show ratings and reviews (see screenshot). The reviews are listed between the paid ads (at the top) and the organic results at the bottom. Some important points to note about reviews include:
A business with 5 or more reviews gets their average star rating listed (95% of your competitors probably don't have this).
Google reviews matter even more than reviews on other sites (like Yelp) because everyone sees them and the golden stars catch the eye.
It lists the total number of reviews you have (and the more the better)
It doesn't matter if you have 70 reviews on Yelp and 200 on Facebook, if you have no Google reviews, it will appear as though you have no reviews at all. Customers are less likely to consider you, and more likely to check out your competitors.

Your competitors also have a better chance of outranking you if they have more Google reviews, even if their reviews are poor.
How to Get Google Reviews
Now that we have established the importance of Google Reviews for your local rankings and reputation, how do you get them from your customers and clients?
Firstly, to give or receive a review you must have a Google Account so the first step is create a Google Account and then you need to verify your Business (Google My Business). You can then ask your clients to leave a Google Review and the best way to do this is send your client an email with a link to your Google Review Page a few days after an interaction or within a week of completing a task for them that had a positive outcome. You cannot write an anonymous review so all reviews are public.
For this strategy to work you simply need the person's email address so you can provide them with a direct link to your Google My Business review page. By making the process simple, you will greatly increase the chance of adding new reviews on a regular basis.
How Do You Get More Google Reviews?
In order to get Google reviews, the steps you need to take are:
Search for your Google My Business Listing (this is effectively an updated version of what used to be Google Places for Business. By integrating this into the Google+ platform, Google has allowed businesses to manage the business information that appears in maps and search all in one place.) You'll know you're in the right place when an answer box appears on the right hand side with your contact details and photos with the Google Map and a tear drop pin pointing your street location.
Click on either 'be the first to review' or 'write a review' button
The reviewer can select anywhere from one to five stars. Be sure to choose five stars as this will be set as the default associated with your link.
After you do this, copy the URL and save it in a secure place.
Once that's done it's time to create a direct link to your Google Review Page. While your customers or clients don't need this to leave a review, it saves them time because they don't have to search for your business and then verify that it's the right business. We recommend you double check the URL is correct because the last thing you want to do is send the wrong link to your satisfied customers. If you want to spend a couple extra minutes on this strategy, use the Google URL Shortener tool to abbreviate the link.
The final step is to send an email to your customer(s) and include the link to your reviews page. Keep your email short and to the point. Here is an example:
Hi (Name)
Thanks again for your business.
Our business relies heavily on referrals from satisfied customers and I was hoping you could take a minute of two to share your customer experience and leave a review on our Google My Business page at (link)
We value your feedback and star rating because it will help future prospects make an informed decision.
As another way to attract reviews, you could incorporate a call to action on your email signature with a link to your Google My Business page.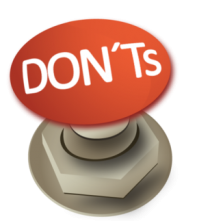 The DON'TS of Google Reviews
Try to add Google Reviews yourself using multiple Google Accounts. Google may detect manual action by your computer or IP address.
Please do not send bulk emails to your clients requesting them to add Google Reviews. By doing this Google may detect an unusual number of reviews being added to your page and ban your reviews. Also, when getting reviews you need to be careful because Google monitors the reviews and if you have no reviews and then get 50 in a week they sense a contrived outcome. To avoid getting filtered out, space out your reviews over time so they appear more organic.
Fake reviews are a definite no-no and ASIC recently fined businesses that posted misleading online reviews.
To obtain reviews in Google, the person posting the review must have a Google+ account and ideally you want to get 6-10 reviews in the next quarter with at least six 5 star ratings. You need regular updated reviews because they 'expire' after 12 months. That is another reason why you don't want to get a huge number all at once because in 12 months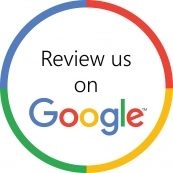 they effectively expire.
With prospects trusting these reviews you need to ask customers and clients for them. Make them a strategic part of your marketing and business growth strategy. You also need to tell clients about this opportunity because it will help their SEO. If you would like to give us a review go to https://goo.gl/xWzRgf

---
Click HERE to download the full edition of The Business Accelerator Magazine for December 2016.
Other articles in this edition: