Attracting The Next Generation Of Clients With Your Website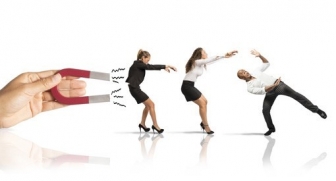 If your target market is 20 to 45 year olds you know they have instant access to the web via their smart phones. In fact, in Australia 79% of adults have a smart phone and 59% have a tablet as well. Consumers will now buy almost anything online and the next generation of business owners see the world through a digital lens so your website is probably going to be the first touch point with a potential new customer or client.
The web is full of websites that are nothing more than 'electronic brochures' that list the who, what and where of the business. Others are just plain ugly. There are many elements that go into making your website 'customer friendly' and here's a checklist of 9 essential items to include on your website's homepage for best results:
1. Your Logo & Branding
It might be stating the obvious but you'd be amazed how many sites don't highlight their brand. Your logo should appear in the top left corner of all pages of your website. It should also clearly display your company's name. Your brand must resonate with with your target market and if it's old and tired, fuzzy or amateurish your site will give the impression your company is outdated.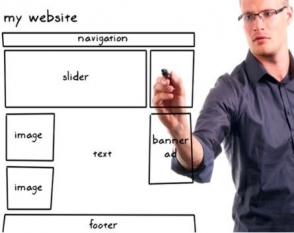 2. Tagline or Slogan
Your company name may not describe what you offer, so a tagline or slogan can clear up any ambiguity. The next generation want to know what you do in a blink. They want to know they've found the right website and supplier to solve their problem. A tagline or slogan that sums up your services or offering is really important. Remember you only get one chance to make a good first impression.
3. Easy to Find Contact Information
This is another really obvious inclusion, but make sure your contact details are easy to find. If you want calls, post your phone number in large font at the top right corner of your home page (and all pages). Repeat it again in the footer and on a contact page that has your main phone number, email and office address. Too many sites only list a contact form on the contact page but it should be built into the 'skin' of the website so it appears on every single page.
4. Headline
The headline on your home page might be the most important component of your website. On modern websites it often takes the form of text against graphics in a slider photo. For best results, make sure it's worded to include a main benefit that your clients will receive by working with you. What are you promising to deliver? What does your target market really want to hear?
5. Calls To Action
Calls to action help you gently guide your website visitors in the direction you want to take them. Do you want them to call you? If so, make your phone number prominent. Do you want them to schedule a free consultation with you? Include a scheduling button that links to automated scheduling software. Do you want them to sign up for your newsletter? Add an opt-in box.
6. Opt-in
Not everyone who lands on your website is ready to buy. They may have just started their research so you need to incorporate different offers depending on what stage they are at in the buying process. Offer them a free report or subscription to your newsletter so you get permission to add them to your email marketing list by providing an opt-in form that's linked to your email marketing system.
7. Copy
Content is king and the copy you add to your home page should describe the types of problems your business can solve for your ideal type of customers. It should demonstrate your expertise and include keywords and links to pages that contain more details on your products or niche services. Include credibility builders to show you're the best solution or industry expert.
8. Credibility Builders/Customer Testimonials
Credibility builders are items such as awards and certifications you've received and customer testimonials (written and video). The most important of these should be on your home page and the rest of the testimonials can be scattered through your website.
9. Video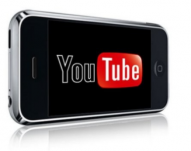 YouTube is the second biggest search engine behind Google with more than six billion hours of YouTube viewed every month (50% increase each year). If you're looking to attract a younger demographic you need to incorporate video into your marketing. According to the June 2016 Cisco study into global IP traffic, they predict that by 2020 wireless and mobile traffic will account for two thirds of the total traffic. Globally, 82% of all traffic consumed will be video content, up from 70% in 2015. Video traffic will increase threefold between 2015 and 2020 with mobile data traffic predicted to increase eightfold between 2015 and 2020. Videos also boost SEO so they must be a big part of your future marketing plans and your marquis video must be on your home page .
How did your homepage fare against this checklist? If you have most of them, congratulations! If you have four or less, it could be time to take steps to make your home page more in tune with your ideal customer.
---
Click HERE to download the full edition of The Business Accelerator Magazine for December 2016.
Other articles in this edition: