Phone Tapping Powers For ATO?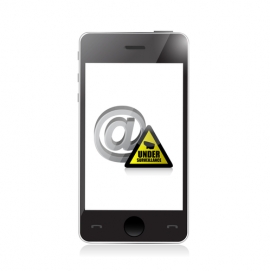 A parliamentary committee has recommended that the Australian Taxation Office should be able to intercept stored phone calls, emails and SMSs as part of its efforts to crack down on serious criminal behaviour and tax fraud.
The report into financial related crime which was released in September this year recommends the ATO be listed as a criminal law enforcement agency under metadata retention laws passed in 2014 and would grant the ATO powers similar to those utilised as part of the Project Wickenby investigation, the largest tax-evasion investigation undertaken in this country. The report also looked at the threat of technology-based financial crime such as money transfers and thefts and recommended ASIC improved their response time to limit internet scams.
In the meantime the ATO plans to target up to 90,000 small businesses that are deemed to be failing to comply with their tax obligations. This follows the Tax Office's launch of a social media campaign earlier this year which called for consumers and business owners to 'dob in' businesses suspected of evading tax bills.
---
Click HERE to download the full edition of The Business Accelerator Magazine for December 2015.
Other articles in this edition:
IMPORTANT DISCLAIMER:This newsletter is issued as a guide to clients and for their private information. This newsletter does not constitute advice. Clients should not act solely on the basis of the material contained in this newsletter. Items herein are general comments only and do not convey advice per se. Also changes in legislation may occur quickly. We therefore recommend that our formal advice be sought before acting in any of these areas.