Increase Your Website Sales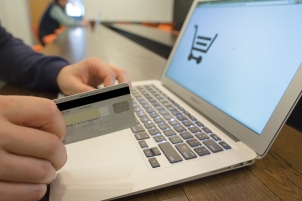 The primary purpose of your website is to generate more traffic and the marketing challenge is to then convert that traffic into leads and ultimately, paying customers. If your website isn't delivering, there's a reason.
Your website is your online salesperson, working 24/7 to grow your business and strengthen your branding. In business, every second a visitor spends on your website counts and statistics from the Nielsen Norman Group suggest that the average visitor stays on a website for between 10 and 20 seconds. If you don't engage with them in that time you are probably losing them to a competitor. Every second counts and the more time visitors spend on your site, the more likely that your site will generate leads, sales, comments and backlinks.
Of course, having a website is one thing, but having a valuable 'lead generation' website is something else. Unfortunately most websites are simply 'electronic billboards' that list the who, what and where of the business. They don't attract new business and rarely convert prospects into sales. Below we have identified some of the key features your website must contain to engage your visitors and keep them on your site for longer:
1. Include Reviews or Testimonials.
Websites without customer testimonials are missing a key marketing ingredient. By including testimonials you can reassure visitors that you have experience in solving their problems or have industry specific knowledge that could give them a competitive edge. Video testimonials are powerful and photos of satisfied customers also add credibility to the testimonial.
2. Easy on the Eye
First impressions count and your credibility and image can be tarnished by using low resolution or amateurish images. Apart from being visually appealing, high quality photos and a clean, uncluttered look is more likely to increase social media shares as well as boosting SEO when the pictures have been tagged with key words. Search engine crawlers will recognise and register images if the right title and description is added to the image. This can then be displayed as part of your content in Google Images with a backlink to your website. There is a list of websites at Labnol.org which offer free images.
3. Colour Coordination
We all know the importance of branding and make sure your website includes a co-ordinated colour scheme. Avoid colour clashes at all costs as you only get one chance to make a good first impression. A colour clash can distract visitors.
4. Up to Date or Out of Business
Scroll down to the bottom of a webpage and check out the copyright date. Is it recent? By regularly adding new content and refreshing existing copy you reassure web visitors that all the information on your website is up to date. Google and the other search engines crave fresh content and out of date information destroys your website appeal.
5. Be Easy to Find
The best website in the world is just a billboard in the desert if no one can find it. It's not that difficult to develop content and web pages that are easily discoverable by the search engines and consumers. Include a strong domain name, carefully optimised page titles that accurately reflect the content and use effective keywords.
6. Get Responsive
Your website might be a Picasso when opened on a desktop computer, however, if it resembles a dog's breakfast or loses functionality on a mobile device, you risk losing a chunk of your online audience. With studies showing that up to fifty per cent of online shopping is performed using a mobile device you can't ignore mobile functionality and you need a responsive design. A mobile friendly website with simplified design including a large font and key information 'above the fold' are now stock standard. As a minimum, ensure the key information including your name, phone number and calls to action appear on the home page.
7. Clear Contact Information
By having contact information easy to find, customers needing help or having a question know how to contact you. Providing immediate help via a live chat feature is another way that you can engage with customers and boost sales.
---
Click HERE to download the full edition of The Business Accelerator Magazine for December 2015.
Other articles in this edition:
IMPORTANT DISCLAIMER:This newsletter is issued as a guide to clients and for their private information. This newsletter does not constitute advice. Clients should not act solely on the basis of the material contained in this newsletter. Items herein are general comments only and do not convey advice per se. Also changes in legislation may occur quickly. We therefore recommend that our formal advice be sought before acting in any of these areas.