The Importance Of Local Search For Small Business Owners
Word of mouth referrals used to be the primary source of new business for professional service providers like accountants, solicitors, architects, engineers and doctors. Courtesy of the internet, consumer behaviour has changed and most people now start their search for a product or service provider online.
If you run a business that relies on local customers like a hairdressing salon, barber shop, florist, restaurant, building trades or car repair business you need to focus on local search. Your potential clients and customers now turn to local online search to find nearly everything and unfortunately, if your business doesn't appear in local search results on Google then you're invisible to potential new customers.
What is Local Search?
Search engine optimization (SEO) is all about making sure the pages on your website appear on Google (and the other search engines) when someone searches online for a product or service you supply. Local search is when a person searches for a product or service in a specific area such as 'Barber in Richmond'. These include searches with certain geographic qualifiers, such as suburb, state, postcode and 'near me' searches. Google picks up the geographic location of the person performing the search and provides search results for that area.
Local search marketing is now a vitally important part of digital marketing and to illustrate the power of local search marketing let's look at a simple example. How many people do you think search for an 'emergency plumber in Oakleigh' every month? Now this isn't just a search for any plumber, it's specifically for an emergency plumber in the Melbourne suburb of Oakleigh. Would you believe just shy of six and a half thousand people per month or close to 78,000 per annum!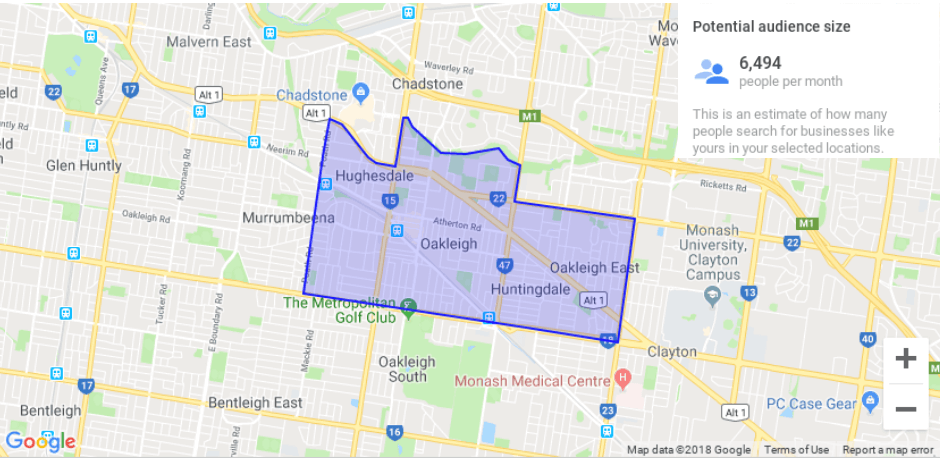 Imagine if you could attract just 2% of the 6,494 monthly searches. That means you would get 129 people to contact you and if you could convert 25% of those leads into customers you would attract 32 new customers every month. If the average emergency plumbing job in Oakleigh was $400 that translates to $12,800 of additional revenue for the month or more than $150,000 per annum. If you were ambitious and could get 10% of the 6,494 leads and convert 50% to customers at $400 per job that would add $129,800 per month or over $1.5M per annum in additional revenue.
The Importance of Local Search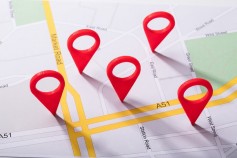 In the digital and social age, local SEO is obviously extremely important particularly given Google reports around half of all mobile searches are conducted in order to find information about a local business, such as their business hours or directions to get to their premises. If you are looking to attract local customers for your business you need to focus on local search. Back in 2015 the number of mobile searches officially surpassed the number of desktop searches and mobile users perform their searches on the fly, often because they have a very specific and immediate needs. For example, shoppers frequently check and compare prices online before they decide which shop they will visit. People looking for a place to eat can search for restaurants in their vicinity and look at their reviews and menus.
According to a study done by Forbes, 95% of smartphone users have used their device to perform local searches, out of which 61% phoned the business and 59% visited the business premises. Search Engine Watch found that 70% of mobile users click to call a business directly from Google search results using their mobile phones. According to Google, close to 60% of all internet searches are for local businesses. Of the individuals conducting those local searches, half of them engage with the business they searched for on the same day. To take advantage of this opportunity, your business must be visible online and here are several ways to boost your local search ranking.
1. Your Google 'My Business' Profile
Make sure you claim your free Google "My Business" account and update the profile. There is no cost involved and it will help your business appear in Google local searches and Google Maps. It also allows you to obtain highly valuable online reviews to demonstrate to prospective customers and clients that you can solve their problem or need. It's important to maintain your business profile and make sure it is complete and has a number of glowing 5 star reviews.
2. Your Website
It goes without saying but an outdated website can make your business look out of touch with the market. Your website is the source of your Google search rankings and the content and links can all affect your business's local search ranking. Take time periodically to ensure that all website links are functional, that you share accurate and valuable information on your site, and that you follow SEO best practices. These are all important factors that impact your business's local search ranking.

3. Customer Reviews
Now you have your Google My Business profile page up and running you can demonstrate to prospective customers and clients that you can help them using customer reviews. Google Reviews are extremely important but make sure you also have your business listed on other sites that allow customers to leave reviews. The more popular sites include Yelp, Yellow Pages, True Local, Hotfrog and WOMO. Monitor your reviews and respond to them to show you genuinely care. Always respond in a positive and professional manner particularly if you have to deal with negative reviews.
4. Photos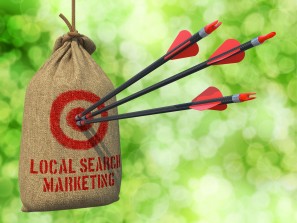 Consumers love photos of your business and they will also show up in Google Maps. They can boost your local search ranking and business profiles with photos are twice as likely to generate interest as profiles without photos.  
If your business relies on local traffic and customers these four relatively simple tactics are easy to implement and are proven to improve your business' local search ranking.  
We have run a webinar previously on the subject of Local Search Marketing which you can view here:-



---
This article forms part of our Business Accelerator Magazine. Download the latest edition
HERE
or browse other articles from this edition below: