The Marketing Essentials for Business Start-Ups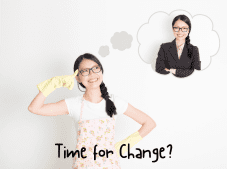 The COVID-19 pandemic has changed the way we live, work and play. For many, the new norm is working from home and virtual meetings. No commute saves time and money, however, there's evidence that people have struggled to balance the hybrid work model.
The upheaval and uncertainty have made people question their careers and priorities. According to Microsoft's 2021 Work Trend Index, 41% of the global workforce is likely to consider leaving their current employer within the next year and 49% of those people plan to make a major pivot or career transition. If this is accurate, w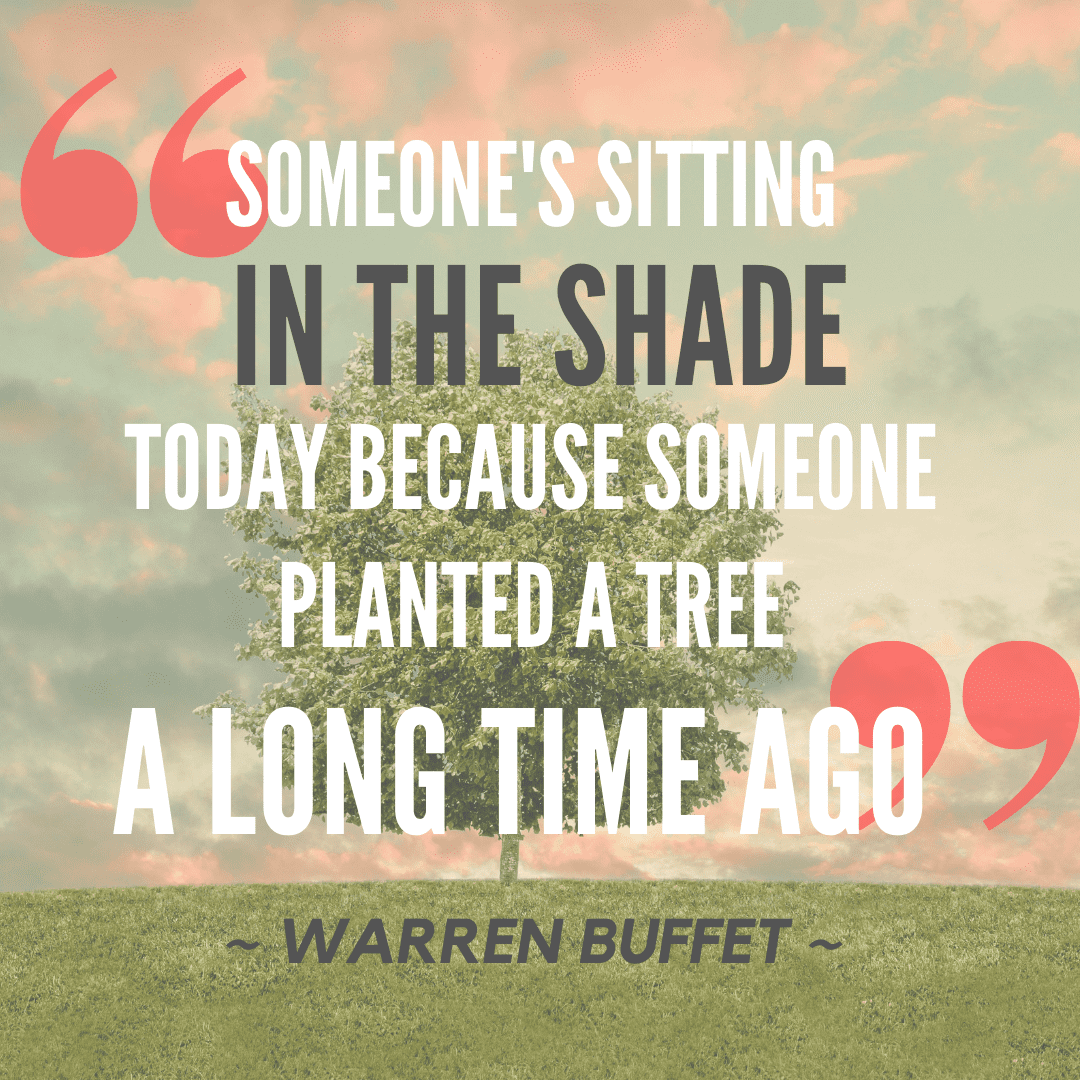 e expect a surge in business start-ups in 2022.

Ambitious entrepreneurs are usually in a hurry once they have that 'light bulb moment' and new business idea. In the rush they often take short cuts or overlook important steps that can have catastrophic consequences. Starting a business is a process that requires careful planning and as Warren Buffett said, "Someone's sitting in the shade today because someone planted a tree a long time ago."
New business owners often focus on product or service development, business registrations, software, insurances, and finance ahead of their marketing plan, however, in the digital age your marketing could be the difference between doom, gloom and boom. As such, it should be a priority not the final part of the start-up jigsaw. Let's examine three key components of a marketing plan for business start-ups.
1. Branding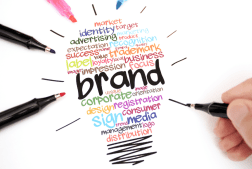 Your brand is so much more than just a logo or trademark. While it may be the face of the business, it is just one element of your brand. Your packaging, typography, personality, customer service, pricing and product quality are all parts of your branding as is your reputation in the marketplace. The objective of your branding is to make your business stand out in the crowd and grab the attention of your ideal type of customers.
The cornerstones of your brand are your business name, logo, and slogan. Let's briefly explore each of these components starting with your BUSINESS or TRADING NAME. Your business name has both marketing and internet implications and ideally it should be memorable and enduring. Remember it needs to 'work' on the internet for search engine optimisation (SEO) purposes.
The first thing a customer notices is your business name and before you decide on the name, make sure it's a good fit for your start-up as well as a good fit for the future should your business grow and expand (including internationally). The right business name is important because:
Your stationery, business cards and marketing will all carry the name
Legal Agreements and Contracts are in the business name
You will probably use your business name as part of your website domain name so before you register your business name, make sure the website domain name is also available and register it.
Your business name will also form part of any trademark design that could be important if you ever want to franchise the business.
Your LOGO appears everywhere and it's the visual face of your business. It allows customers to connect with your brand and it should be unique and memorable. It is part of your identity and business DNA. Your choice of colours in your brand says something about your business and for example, blue means trustworthy and dependable (ideal for banks and accountants) while green represents growth, peace, and health (suitable for financial planners and medical practitioners).
A good logo can make a huge impact while a plain or amateurish logo can reflect poorly on the business. You can engage a graphic designer to help you with your logo design or there are online services like www.fiverr.com www.upwork.com and https://logotournament.com that let you submit the development of your logo to freelance designers.
Your SLOGAN or tag line is a key phrase or set of words that communicates the essence of your brand. It should strike a chord with your potential customers and communicate who you are, what type of product or service you sell or what benefit you promise to deliver to your customers. Slogans are short and catchy phrases designed to stick in the minds of your customers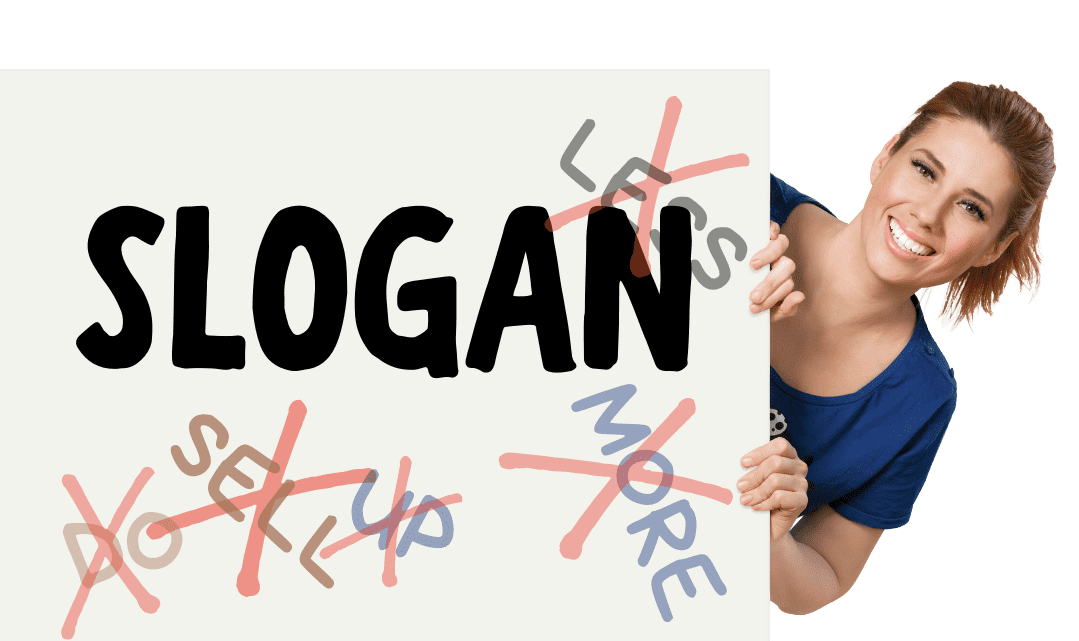 and they can bring a brand to life. Often the logo 'talks' to the slogan and when creating your slogan or tag line we suggest:
Limit the slogan to 4 or 5 words
Make it catchy and memorable
Tell your customers what you stand for or deliver
A successful brand is recognisable and should resonate with your target market and your ideal type of customer. It's also important that you provide a consistent branding theme throughout all your marketing communications.
2. Website
In our internet fuelled world, a great product or service isn't enough to build a successful business. Given most people start their research for products and services with a Google search, your website is probably going to be the first touch point with a potential new customer or client. As such, you need to make a good first impression and an amateurish website (or no website at all) is marketing suicide in the digital age.
While it's relatively easy to create a website, the challenge is to create a lead generation website full of great content, appealing graphics, videos, webinars, lead magnets and calls to action. Remember, prospects will pass judgement on your business in seconds based on your online presence and the internet is littered with websites that are really just 'electronic brochures' that simply list the who what and where of the business. They don't attract traffic and sadly, many websites aren't as good as the businesses they represent.
As a start-up, you're up against established brands so your website needs to stand out in the crowd. The good news is, the internet provides a level playing field so a small business can compete with big businesses and win. It's not easy but it is possible provided your content is optimized for the search engines like Google, so you appear on the first page of searches for keywords and phrases in your industry. Google ranks pages, not websites, so every page must be optimised for the keywords and questions your prospects are asking during their research. If it was easy to achieve, everyone would be doing it, however, search engine optimisation (SEO) is a combination of strategy and science that requires research and planning.
If you think all you need to do is build a website and you'll be flooded with traffic and orders think again. Google can take months to index your content so you might want to use social media channels to funnel people back to your website. Your content needs to resonate with your ideal type of customer including text on your web pages, videos, blog posts, articles, white papers, webinars, and e-books. It needs to be relevant and valuable to these prospects and the purpose is to demonstrate your expertise and build trust.
There has been a big change in the type of content customers prefer simply because many would rather watch videos and listen to audio (webinars) rather than read text (whitepapers, e-books). Also, customers want proof that you can help them which is why customer testimonials are so important. Your website content needs to shift the emphasis towards video and audio content.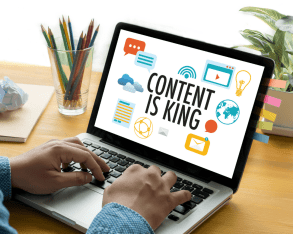 Think about what topics and issues appeal to your target market because this content will fuel your social media, blogs, webinars, and emails. Ideally, your content should be educational, helpful, or entertaining as opposed to promotional or sales oriented. Prove to your customers and prospects that you can help them solve their problems and if your target market is Gen-Xers and Millennials remember these generations grew up online and on social media. They use technology differently and search online for expertise and to validate referrals. They expect a great user experience and social media integration. They prefer digital self-serve and want convenience, speed, and friendly service every time they visit your website. They expect instant responses to their queries and will move on to a competitor's website in the blink of an eye if they don't what they want.
Your website is the cornerstone of your marketing and serves as your silent salesperson working 24/7 to promote your business. It is your virtual store and key recruitment tool so don't undervalue its importance. Developing a website that is a business development machine takes time and can soak up resources and money. While it's easy to settle for a 'near enough is good enough' approach to your website, you need to treat your website as an investment not a cost. It is your most valuable digital asset, and it will remain a constant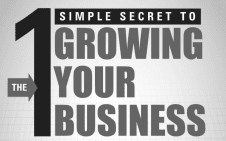 work in progress.
If you haven't already downloaded our e-Book, 'The 1 Simple Secret to Growing Your Business' you can download it for free from the Marketing Page of our website. It documents a 'winning website formula' that will help you create a high performing website.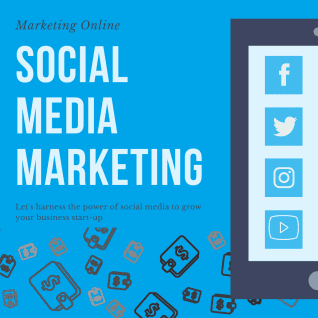 3. Social Media
As we know, face-to-face interaction between consumers and businesses was limited during the pandemic. Lockdowns and travel restrictions forced consumers to buy online and as a result, online sales exploded. Consumers opted to connect with businesses via their website and social media channels at all hours of the day and night so your social media channels should be driving new visitors to your website and help build your brand awareness.
WP Engine's Generation Resilience 2021 Report has revealed that on average Australians can only go four hours without internet access before becoming uncomfortable. Millennials (aged 26-44) are the most internet-obsessed, with 27% saying they cannot go more than an hour without internet before becoming uncomfortable. It's no surprise to find website ownership has increased by more than 300% over the past two years and businesses have scrambled to get their e-commerce facilities up and running to accommodate the change in consumer behaviour.
Networking via social media can be a fast, cheap, and effective way to grow your business. If you take the wrong approach, it can be a complete waste of time, so you need to be careful what you post online. While selling is the obvious end game, social media is fundamentally a social platform not a selling platform. Avoid publishing self-promotional content that pushes your great services, products, and special offers because your audience hate the 'hard sell' invading their screens.
You need to build trust so make sure your content is helpful and relevant to your target audience. Mix it up with links to relevant articles, blogs, or videos that people can interact with and click through to. You can essentially post the same content across multiple platforms and as an example, if you write a blog post you can extract four or five lines for Facebook and then remove two lines for Twitter. You can also draw on different points raised in that blog to create a number of posts on your socials.
Social media is incredibly powerful with the potential to reach a large number of potential customers in a short period of time. There are plenty of business start-up success stories who have attracted thousands of leads through various social media channels like Facebook, Instagram, Pinterest, YouTube, Reddit, Twitter and TikTok. With so many platforms available, and more emerging, the challenge is to choose the right social media networks that will benefit your business. While they can all be great vehicles to promote your content and help build communities and followers, they all work differently.
There is a school of thought that suggests that start-ups should only focus on one or two social media platforms, but you really need to research where your prospects are communicating online and connect those networks to your website. There's no point choosing Twitter if your target audience isn't on it. Similarly, you can't afford to ignore Facebook if 70% of your target audience are active users. Let's briefly explore some of the popular social media channels.
Facebook - lets you communicate with your customers in real time so when you post something, it's open for people to leave comments and start a conversation. As the business owner, you'll be able to respond to their comments and discuss topics that are important to your customers and prospects. You can share your thoughts, photos and information about your business and the objective to create a connection with your target audience.
YouTube - is massively popular and every industry can use videos to promote their products and services. It's a must have and we have seen videos of almost every activity go viral from budding vocalists to emerging sports stars, performing animals and even ghost hunters! The content of the videos can be educational or entertaining and YouTube is ranked second to Google in its reach. People love 'how-to' videos simply because they prefer to watch rather than read. Google owns YouTube so there's also the likelihood your website pages will get better rankings when you have videos on them.
Twitter - is different to Facebook because the primary objective isn't always to start conversations and it doesn't focus on photographs like Instagram. Instead, it lets you provide brief commentary (up to 140 characters) and responses to customers and competitors. Within the 'tweet' you can link to other articles or videos.
Pay-Per-Click (PPC) – this marketing method that lets you place targeted ads on pages that your customer base is likely to visit. When a prospect clicks on that ad they will be redirected to your website, and you pay a fee for each click. In a sense it's the complete opposite of organic traffic but it can be effective for start-ups looking to get off to a flying start. Make sure you do your research as it can get expensive.

SUMMARY
No amount of passion or hard work can guarantee business success. Your marketing could be the difference between gloom, doom and boom and start-ups need to get their branding right because first impressions count. Your website can be your most productive salesperson working 24/7 to promote your business and a website that resembles an 'electronic brochure' simply won't cut the mustard in this day and age. The average individual spends 2 hours and 24 minutes on social media every day so you can't afford to ignore it, but you need to select the platforms your prospects are active on.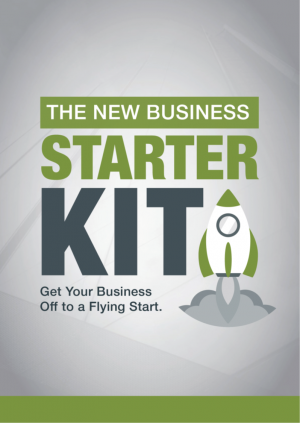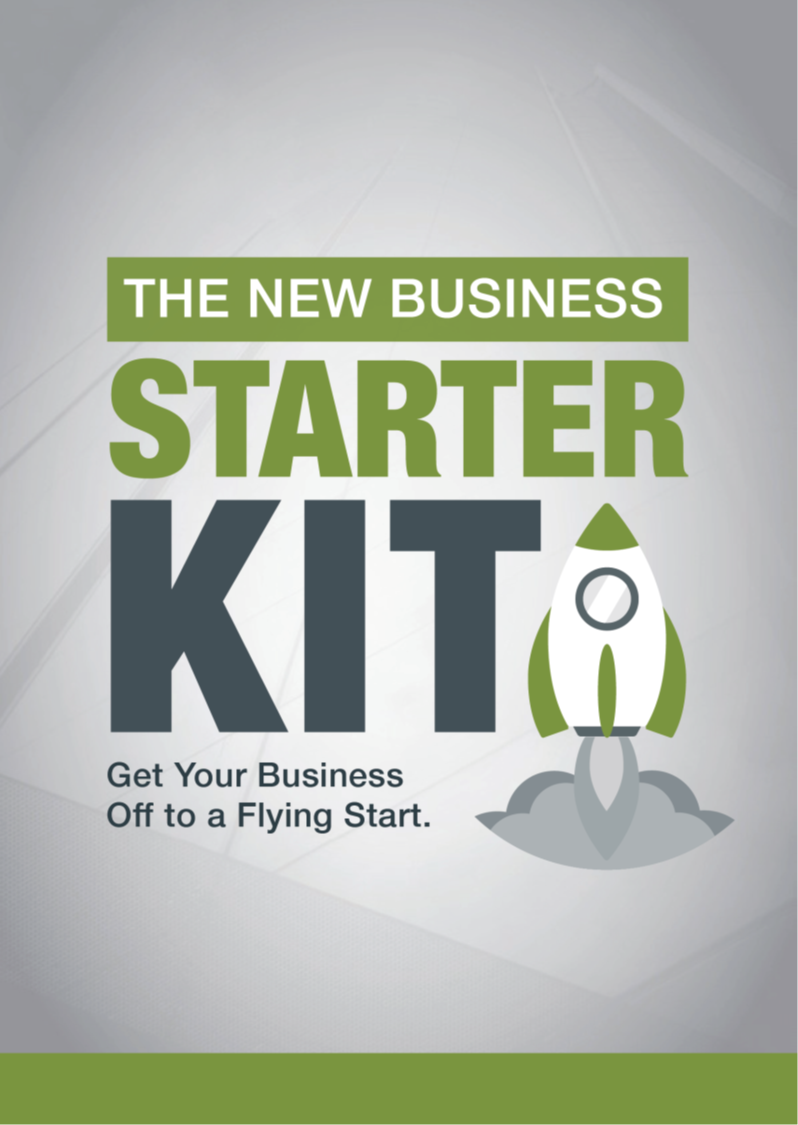 As a start-up, you need to build your business on solid foundations including the right business structure and software, correct registrations plus adequate and appropriate insurances. Of course, marketing is just one part of the start-up jigsaw and if you're looking to get your business off to a flying start, we invite you to contact us today. To help new entrepreneurs we have consolidated a range of tools, templates, and checklists into our 'New Business Starter Kit'. You can download a copy of this 32 page guide from our website.

---
This article forms part of our Business Accelerator Magazine. Download the latest edition HERE or browse other articles from this edition below:
Disclaimer: This newsletter contains general information only. No responsibility can be accepted for errors, omissions or possible misleading statements. No responsibility can be accepted for any action taken as a result of any information contained in these articles. It is not designed to be a substitute for professional advice and does not take into account your personal circumstances.