Marketing in Preparation for a Post-Pandemic World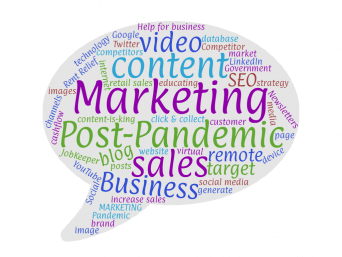 As some States & Territories begin to emerge from isolation, others are experiencing even tougher restrictions in COVID-19 lockdown. Either way, one thing is very clear, it's no longer 'business as usual.' The world as we know it has changed and we have been forced to rethink our daily routines, spending habits, exercise routines and social interactions.
For most business owners, and particularly those in Victoria, this has been an incredibly challenging year. Unfortunately there's more uncertainty ahead given Australia is in recession for the first time in 29 years. Businesses have been sent into hibernation on the back of government lockdown regulations, customer demand has caved in, supply chains have been interrupted and double-digit unemployment is forecast.
It's unchartered waters for many business owners but you can take solace from the fact that most of your competitors are in the same boat. That being the case, there will be opportunities for agile business owners who can outsmart their competitors. The burning question is, in an economic downturn do you cut your marketing or ramp things up?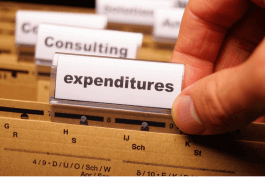 Historically, when the economy turns south, business owners tend to put every expense category under the microscope. The strategy is to cut costs and because 'advertising and promotion' alphabetically sits at the top of the listing on profit and loss statements, it gets a lot of early attention. Networking events, seminars, lunches, advertising, and sponsorships are often removed from the marketing calendar, but should you be trimming your marketing at the moment?
Harvard Business Review (HBR) conducted a year-long study in 2010 on the performance of 4,700 public companies before, during, and after three global recessions. They found that the companies fell into three main categories: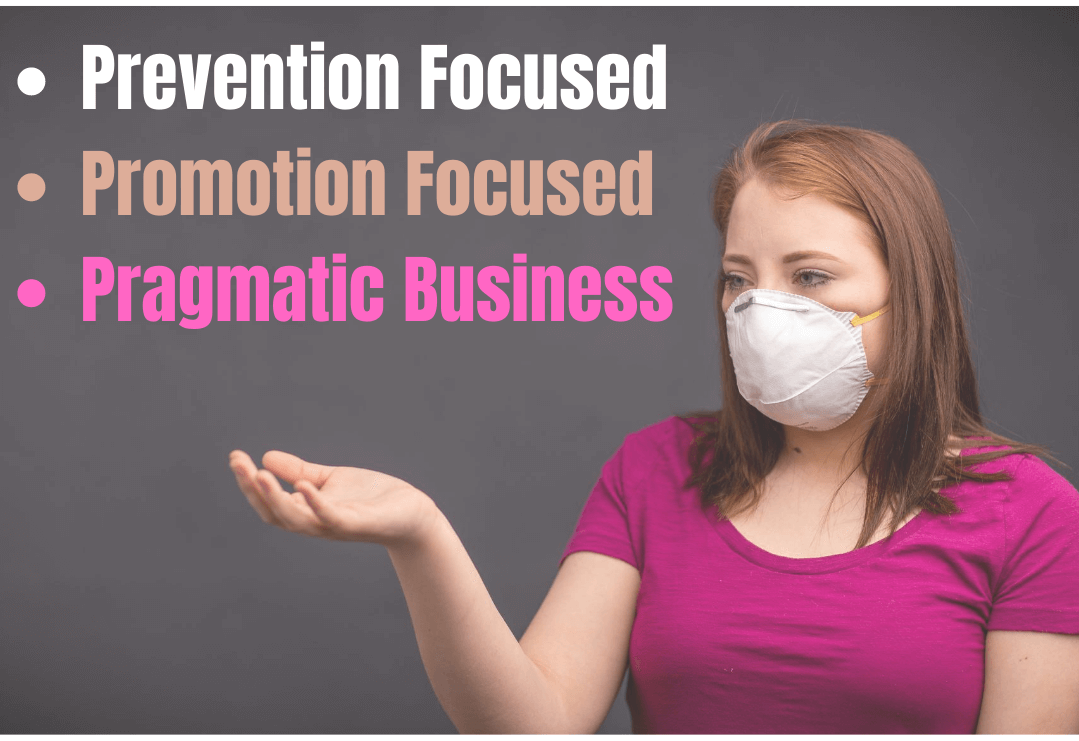 Prevention Focused - these organisations primarily made defensive moves and were focused on cutting costs, avoiding losses, and minimising risks. Unfortunately, these companies didn't invest in innovation and their management and staff burnt out as they tried to do more of the same with less resources. 
Promotion Focused - these businesses invested heavily in offensive moves that provided more opportunity for upside than most of their competitors. There were, however, some serious downsides for these companies as many ignored the early warning signs like client budget cuts and they continued to enhance their products and services. In a promotion focused business, management often paid little attention to reality and ignored the warnings of team members.
Pragmatic Businesses - these groups balanced defensive and offensive moves. It's a delicate balance but they did a lot of testing and implementing. Most focused on improving operational efficiency while developing new markets and investing in new assets. These companies reported that improving operational efficiency rather than reducing the number of employees created a more productive and creative work environment.   
What approach will you take over the coming months – prevention, promotion or pragmatic?
Clearly, every industry is different, and each business is unique so your strategy could be any one of the three approaches. We read about industries like travel, hospitality and events that are questioning their viability post-pandemic. By contrast, other industries have enjoyed a spike in demand including home office equipment suppliers, supermarkets, internet-enabled communication and collaboration tools plus home delivery services.
The last few months have been all about survival and preserving cash reserves so eliminating non-essential expenditure and trimming the 'fat' makes good business sense. It's time to focus on the revival phase and if you are looking to rebound when you re-open you can't afford to slash your marketing activities. History tells us, the longer you scale back your marketing, the longer it will take to recover. You need to be building a pipeline of orders from existing customers and attracting new customers now so when you re-open the 'wheels' are turning.  
Online Spending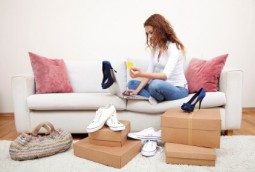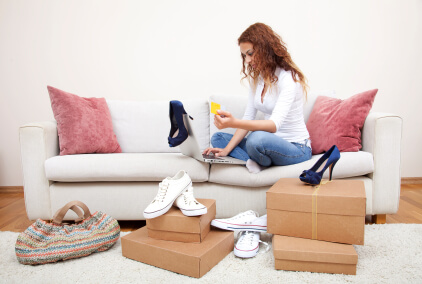 We have known for some time that the business model that relies almost exclusively on distribution of products through retail bricks-and-mortar sites was under threat. With buildings and shopping centres closed through the lockdown, consumers quickly adapted and shifted their spending online. With consumers confined to home base, e-commerce sales exploded and this massive shift to online sales will be one of the many legacies of COVID-19. The driving force behind the growth of online sales was necessity not consumer preference, however, the consumer 'tribe' have spoken. Buying online is the new 'normal' and businesses who aren't geared up for this shift in consumer behaviour will pay the price.  
Of course, when the economy opens up things will look very different with people working remotely from home and conducting virtual online meetings. Because of a fear of contact, the handshake may disappear and the cashless economy could become a reality. By the end of the year you might discover that some of your competitors haven't made it to the other side of this crisis and it might not be the ones you expected. Some big businesses that are 'prevention focused' may become casualties which will open up some big opportunities to increase your market share. To capitalise, you need to be marketing right now and the focus needs to be on your digital presence.
Your Digital Presence

Most businesses have some sort of digital presence, however, their online sales are still only a small percentage of their total sales. The good news is, the internet is a level playing field so small business can compete with big business. In the last decade, the internet and social media have rewritten almost everything we knew about sales and marketing so it could be the perfect time to ramp up your social media activities. What channels work best in your industry? What are your competitors doing in that space? If you're in lockdown don't sit idle, get online and do some serious research. Think about special offers to counter your competitor's deals.
In today's internet fuelled world, your website is your marketing engine and often the first touch point with a potential new customer. During self-isolation people were glued to their phones, computers, and iPads so there's never been a more important time to have a website that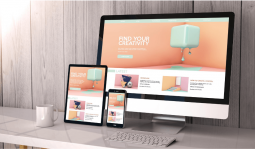 sells. Your visitors will pass judgment on your business in seconds and if your website is out of date, it's time for a makeover or replacement. Take a step back and do an honest evaluation of your current website - is it easy to navigate? Does it differentiate you from your competitors? Is it memorable? Does it resonate with your ideal type of customer? Does it look fresh, modern, and appealing?
Look at your competitor's sites and compare notes. What features give them the edge? Are you missing calls to action, videos, a live chat feature or a lead magnet? Make sure your brand and the images on your website appeal to your target demographic. You will probably find the vast majority of your competitor's websites are simply electronic brochures that list the who, what and where of the business. While this certainly creates an opportunity, don't get complacent because they are probably putting their underperforming website under the magnifying glass as well. Online sales are the future and make sure your online presence delivers an innovative customer experience.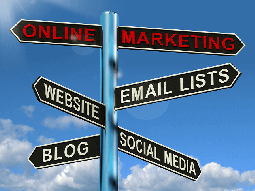 All too often we see businesses spend truckloads of cash building a beautiful looking website that contains content that misses the mark. Make sure your content is original and targeted because Google has a way of punishing duplicate content. It should be relevant, interesting, and timely for your target audience. Spell out the benefits you offer prospective customers not just the features of your product or services. Focus on educating your audience and providing value. Let your content do the talking and demonstrate your expertise so visitors want to subscribe to your mailing list. 
If you aren't showing up on page 1 of a Google search, your website pages, blog, articles, and videos are almost invisible. Ninety percent of people don't go past the results on page one when doing a Google search. The top 3 positions on Google account for over 60 percent of all clicks on page 1 (Position 1 = 33%, Position 2 = 18%, Position 3 = 12%) so spend some time every week to monitor your keyword rankings and try different tactics to move up the rankings. It can be a slow process but as long as you are moving up the page rankings, you are making progress. Focus on key words and phrases in your industry and tailor your content to the needs of your ideal customer and niche markets.
Video Content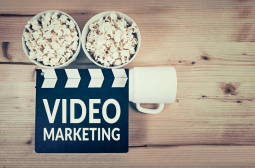 You may have dipped your toe in the water with videos in the past but now is the time to dive in. You can use them in so many ways including an introductory corporate video, client testimonials, provide expert opinion on your niche service or simply demonstrate how your products work. Your visitors can get to know your firm and you can use them on your website, in blogs and on social media channels like LinkedIn, Twitter and Facebook. You don't need expensive equipment and they don't have to be the production quality of a Hollywood blockbuster movie. It depends on your market but, even smart phones can produce good quality videos.
Video is an extremely powerful form of content and can make a significant contribution to your overall SEO. YouTube is now the second largest search engine behind Google and online video accounts for half of all traffic on mobile devices. Not only that, Google's algorithms are increasingly prioritising websites with video content. In fact, research suggests a well optimised video can increase your chances of getting featured on the front page of Google by as much as a factor of 53. Videos are easy to consume and they engage the audience's attention for longer periods of time which is a real positive as Google recognises the time visitors spend on your individual webpages.   
Email Marketing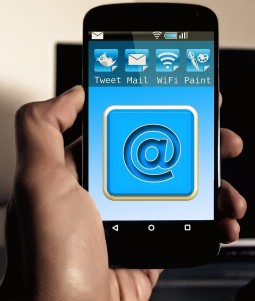 Email marketing is the heartbeat of most marketing campaigns and you should build on your relationship with your existing customers and subscribers by providing relevant, valuable information that will draw them back to your website. If you haven't already let your customers know that you have re-opened or have a contactless collection system in place, get on the case immediately!
Your email campaigns obviously work best if your customer database is up to date, so you need to regularly cleanse your email database and remove duplicate addresses. Update any customer addresses that bounced and treat your customer database with great care because it is a very valuable asset. Also, consider segmenting your database into categories based on your customer's interests or sales history. Think about building email groups so you can target specific industries, customers in a certain region or special interest groups. Avoid sending the same message to all your database unless the content is relevant. At this moment, trust is in short supply so wherever possible, personalise the message and customise the content.
Newsletters and one-off email campaigns will always be part of your marketing strategy but think about the technology you could use to automate more of your email marketing. You can set up automatic emails that trigger based on certain events such as a welcome email when someone first buys from you or subscribes to your newsletter. Birthday messages are another possibility plus appointment reminders. You could set up a series of emails and the beauty is, you don't have to lift a finger because it's all automated. Now is the time to systemise your business processes to save time.
The pandemic has accelerated the move into a virtual or digital world and business owners need to adjust their marketing focus. You need to look at promoting and delivering your goods and services through a new 'normal' lens because the futurists are predicting delivery by drones, a decline in the physical use of cash and the explosion of remote education. We all need to plan for a new world.
In closing, former world heavyweight boxing champion Mike Tyson once said, "Everybody has a plan until they get punched in the mouth." Well, COVID-19 may prove to be a knockout punch for some of your competitors so there is going to be opportunities if you're prepared. It's doubtful we can make our businesses 'pandemic proof', but there are lessons we can learn from COVID-19 that will help us prepare for the next life changing event. One clear lesson is, digital marketing is the future and it could be the difference between doom, gloom and boom in 2020/21 and beyond.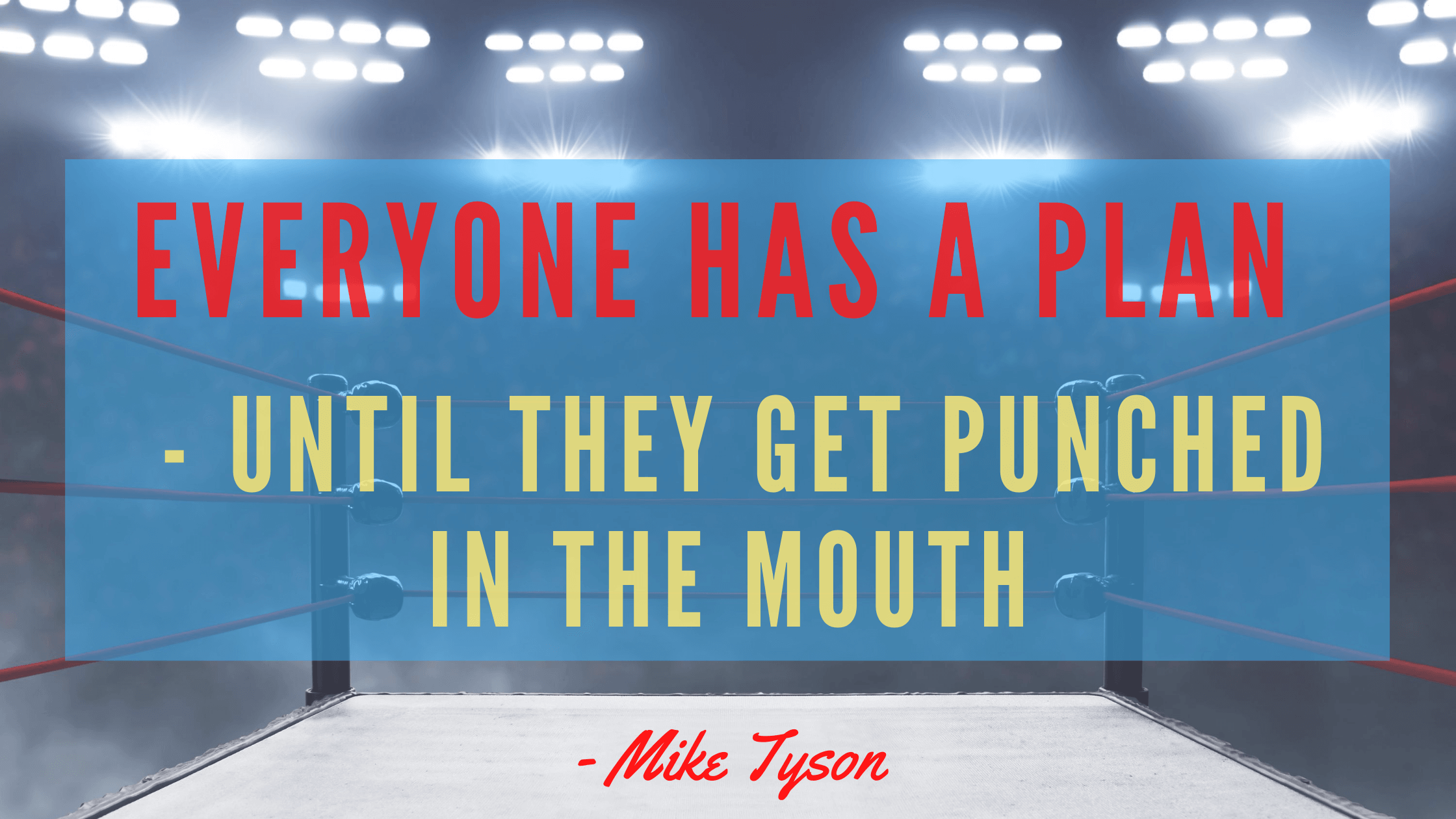 As always, don't hesitate to contact us if you have any queries in relation to your post-pandemic marketing plan, or other action plans to help you get through to the other side.
---
This article forms part of our Business Accelerator Magazine. Download the latest edition HERE or browse other articles from this edition below:
---
Disclaimer: This newsletter contains general information only. No responsibility can be accepted for errors, omissions or possible misleading statements. No responsibility can be accepted for any action taken as a result of any information contained in these articles. It is not designed to be a substitute for professional advice and does not take into account your personal circumstances.