Get To Know Your Profit Margins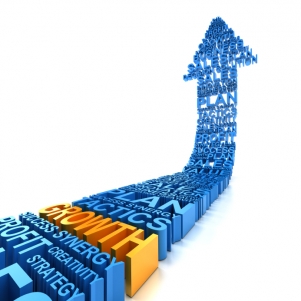 A substantial increase in your sales is not the only way to make more profit in your business. For example, business owners often focus on increasing sales to new customers but if you can improve your 'conversion rate' so you convert more prospects into customers, you will also see a boost in your bottom line.
Another way to increase profits is to increase your profit margins. By maintaining your level of sales, using your existing systems and without adding to overhead costs or increasing staff levels you can grow your profits. Here are some tips to help you increase your profit margins:
1. Do You Know Your Gross Profit Margin?
Firstly, start by knowing your current gross profit margin. Relying on estimated inventory figures or last year's financials isn't good enough. Prepare some interim financial statements and do a physical stock take. Use industry benchmark figures to see how you compare to the industry average and adjust your prices accordingly.
2. Investigate Your Profit Margin Further
Now that you know your overall gross profit margin you need to break it down for each of your products. Additionally, analyse your gross margins over different business divisions and product categories. By doing this, you can identify your low margin items and also identify the profitable activities or products. This can be challenging if you discover some of your favourite products just aren't contributing to your bottom line and are soaking up resources. You might need to stop selling low margin lines and promote the ones that drive your profit.

3. Analyse Your Pricing
As business owners we find this difficult because we are often more worried about price than our customers. Overheads do increase over time and you might lose the odd customer, but these may be your D grade customers. If your margin is 50%, a 10% increase in prices means you can lose 17% of your customers yet be no worse off! Have you increased your prices to match supplier price rises and kept up with the competition?
4. Don't Offer Discounts
Discounting destroys your margins. At that same margin of 50%, if you cut your prices by 10%, you will need a 25% increase in sales just to maintain your bottom line. It might be a strategy you only use for slow moving or obsolete stock items.
5. Don't Use Price as Your Differentiator
By offering superior value, going the extra mile or reducing paperwork or other time consuming aspects of doing business with you will be more effective than competing on price.
6. Subject to Cash Flow, Always Take Cash Discounts From Suppliers
If cash flow permits, taking cash discounts from suppliers is better than trying to delay payment, even if you are using borrowings.
7. Prevent Theft
Losing cash or stock is costly. Do you have anti-shoplifting or theft prevention systems in place, even for staff? Do you balance your tills? Who does your banking? Theft erodes your bottom line.
8. Watch Supplier Bills
Check your supplier bills carefully. After a while you'll get a 'feel' for things which aren't quite right. Don't be surprised to find that you've been overcharged for goods or services you haven't received or been billed at the wrong prices. Monitor price increases carefully as you may need to pass these on with your prices.
9. Use Inventory Systems
Knowing and controlling your inventory levels will mean less working capital tied up in inventory, less theft and stock obsolescence. Being on top of stock running low for products selling well is critical. You need to know exactly how many of each product you have on hand and their cost without having to wade through old purchase invoices.

---
Click HERE to download the full edition of The Business Accelerator Magazine for March 2017.
Other articles in this edition: