Thinking of Starting a Plastering Business?
Starting any business necessitates research, risk, passion and planning. However, a great idea, loads of talent or enthusiasm is not enough to guarantee business success in the digital age.
We certainly recognise the fact that the business start-up phase can be a period of great anxiety for entrepreneurs due to a combination of excitement, uncertainty and financial risk so we have decided to publish a series of industry specific start-up guides. These 14 page guides reinforce the need to build your business on solid business foundations and there are sections dedicated to key issues including the right business structure, insurances, software and professional advice. You'll also find sections on how to claim your motor vehicle expenses plus how to prepare a business plan and cash flow budget.
The old saying, 'people don't plan to fail, they just fail to plan' is both valuable advice and a warning for plasterers intending to start a business. It all starts with sound professional advice because the wrong business structure, ambiguous wording on a contract or inadequate insurances can prove a financial disaster. As accountants we recognise the importance of financial statements and tax returns but it is our services beyond compliance that can really get your business off to a flying start. Our marketing expertise is one of our biggest points of difference compared to other accounting firms and we can assist you with your branding, brochures and digital publishing needs. In addition, we can offer you advice and provide assistance with your website design and development plus help you produce videos and harness the power of social media to win more business and referrals.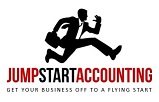 Starting a business is a bit like a game of chess, to succeed you need to make the right opening moves and we invite you to contact us and tap into our business start-up vault that contains a range of resources including checklists, templates and guides. Over the years we have earned a reputation as business start-up specialists and we have an intimate understanding of the plastering trade and are passionate about your business success. If you would like a copy of our Business Start-Up Guide for Plasterers or need a template to prepare your business plan or cash flow budget simply contact our office today.