Thinking of Buying a Business?
Starting a business can be a mine field and no amount of research, passion or planning can guarantee the success of a start-up business. The risks are high which explains why so many budding entrepreneurs look to buy an existing business or franchise operation rather than start from 'scratch'.

In this blog post we will examine the options of buying an established business or joining a franchise.

BUYING A BUSINESS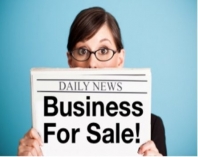 Buying a business on face value seems a safer bet than starting a business because it is already operational with customers plus a regular cash flow. You would be buying the goodwill associated with the business together with any stock, equipment, fixtures and fittings plus hopefully an up to date customer database that you can market to in the future.

It sounds easy but before you invest in someone else's business you need to go through the 'due diligence' process. As a buyer you should be familiar with the Latin term, 'caveat emptor' that means "let the buyer beware." Essentially, you take on the risk that the business may fail to meet your sales and profit expectations. The onus is on the buyer and all too often they are impatient and rush the process. Buying a business is an exciting time but impatient buyers often get burnt fingers.

The due diligence process is all about making sure you know what you are buying. You want to be sure the asking price is fair and reasonable and you don't want any surprises after you complete the purchase. As such, the due diligence process involves a detailed review of the business' operations, finances, reputation and industry. If you don't fully understand the business, the ongoing costs, the staffing requirements and the likely profit and return on your investment, then you haven't done your homework.
In business, 'failing to plan is planning to fail'. The research undertaken by Griffith University's Asia-Pacific Centre for Franchising Excellence included a survey of just over 600 current and former franchisees and independent small business owners and the findings were astonishing. The majority of new independent business owners and franchisees rely on their "gut feel" when setting up or buying a business and close to half of these business operators were not familiar with the term 'due diligence'. The survey also revealed the level of due diligence undertaken by operators before buying or establishing a new business in Australia was "unsophisticated" and most business owners have a "naïve" appreciation of business.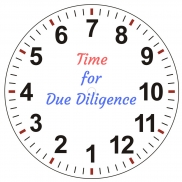 Surprisingly, new business owners only spent a "relatively low" amount of time on the due diligence process and prospective franchisees tend to spend more time than independent business owners. This apparent lack of time and money invested on due diligence is a big surprise given business owners are often nervous and cautious when buying a business. If you're going to invest a large amount of money and you're relying on the business to provide you with an income to fund your future lifestyle we urge you to invest heavily in the due diligence process.
There are a number of aspects to the due diligence process but as a starting point you need to address these basics to reduce your risk:
Sales/Revenue - What Customers generated the revenue and will it continue?
Business Premises - is the lease transferable?
Equipment - is it in good working order and is it free from debt
Staff – who do you plan to retain and will they stay on?
Suppliers - Will their pricing change?
BUYING A FRANCHISE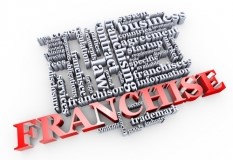 Franchises are big business in Australia and in a sense, you are buying a 'business in a box' complete with someone else's brand, systems, processes and marketing materials. While it sounds simple, the 'box' comes wrapped in legal red tape and there is always issues around the potential power imbalance between franchisors (who own the network) and franchisees (who run the individual businesses).

There are conflicting stories about the success rate of business start-ups and franchises. The Franchise Council of Australia claim the Australian Bureau of Statistics indicate that 40 to 45 per cent of small businesses close within the first two to three years, with failures rising to 60 to 70 per cent after three to four years. By contrast, the average term of a franchise contract is five years and the average tenure in a franchise network is seven years. This suggests franchisees generally experience enough success during their initial contract to want to renew, however, a 2008 study suggested that:
Only 81% of franchisees are profitable
3% of franchisees generate a loss of more than $50,000
58% of franchisees generate a profit of less than $50,000 per annum
Clearly buying a business or franchise doesn't guarantee financial success, however, the perception is that buying a franchise carries less risk. Having said that, in the space of 24 hours in October 2011 close to 400 Australian franchisees operating under the Refund Home Loans and Tyrecorp brands were hit with the news that both companies had collapsed. More recently, 7-Eleven have been embroiled in a wage scandal and internal documents obtained by Fairfax Media, show 68 franchisees left the 7-Eleven system in the 12 months to June 2015.
Of course, this is not to say that franchises don't work because there are some great success stories. The takeaway message is if you're looking to buy into a franchise you need to do your due diligence and put the franchise contract under the microscope so you know exactly what you are buying and understand all the ongoing franchise fees.
In another post we examine the financial aspects of 'due diligence' but if you're looking to buy a business or join a franchise we urge you to consult with us. Call us today on (08) 9250 4048.

Velocity Accounting Group - Accelerate Your Business Success