How to Turn Your Website from an Electronic Billboard into a Marketing Machine (Part 3)
We recently wrote a blog titled Half of Australian Small Businesses Don't Have A Website - Surely Not! It got quite a reaction and the statistics came from the 2018 Telstra Small Business Intelligence Report that surveyed the marketing strategies of more than 1,000 Australian small to medium sized businesses.  
The report concluded that 47% of customers under the age of 40 report using a search engine to find or research a small business at least once a day. If that is the case, your website could be the difference between boom, gloom and doom. These statistics serve as a wake-up call for many business owners suggesting it could be time for a website review, reconstruction or makeover.
In this series of blogs we examine nine essential website ingredients that could turn your website from an 'electronic billboard' into a lead generation machine.  This is the third article in this series (See Part 1 and Part 2 for the other components)
1. THE HEADLINE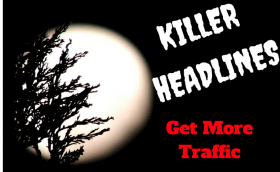 The headline on your home page is basically the pitch to your target market and usually the first thing your visitors notice when they come to your site. You need to spell out the end benefit they will receive if they choose to deal with your business. It could be more sales, more revenue or more customers. It might be quality advice, improved performance or time saving. Whatever the benefit is, spell it out clearly.
Of course, before you can script the right headline for your website you need to identify your ideal customer or client, understand what they really want from you and tell them you can deliver! Your headline will tell them the problems you solve or the results they can expect from your products or services.
Of course, your prospects aren't going to buy based on your headline. The point is to hook your ideal customers and let them know they've found exactly what they're looking for. Convincing them to contact you or handover their contact information is the next challenge but we covered the importance of having lead magnets in a previous article in this series.
2. LIVE CHAT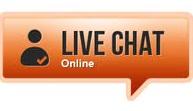 The world has changed courtesy of the internet. People demand instant results and are impatient. You need to be able to provide the best possible customer experience and helping someone with their problem in real time is almost the expectation now.
Live chat reduces expenses because it is built into your email system and staff can multi-task and assist several leads at once. This feature can also help sales conversions and improve customer service and loyalty. Overall, a live chat feature can improve the website experience for customers and prospects because with live chat, they don't have to stop what they're doing and pick up the phone or send an email when they have a question. Instead, they can have their questions answered immediately by a live person. This is important because research suggests 57% of customers abandon their purchase if they can't get their question answered quickly.
3. SOCIAL PROOF & TESTIMONIALS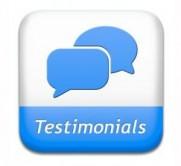 The best way to establish credibility with visitors is to provide evidence that your product or service really works. The most effective form of social proof is testimonials from satisfied customers who explain how your product or service has solved their problems and delivered on your promise.
The testimonials can be written or video recordings and be sure to include the names of your satisfied customers, their location and business name. Make sure the client has also given you authority to use the testimonial. For written testimonials, ideally you should also post a small picture of the person(s) beside the testimonial to add more credibility.
There;s no doubt that satisfied customers can help convince reluctant prospects to take the next step. If you still need convincing about the importance of Google Reviews to your business' online success, consider these points:
Review signals account for 13% of the overall ranking factors for a website
90% of customers say buying decisions are influenced by online reviews.
32% trust online customer reviews as much as personal recommendations.
4. SOCIAL MEDIA LINKS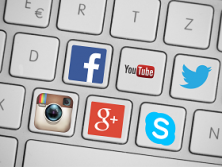 Of course, positive social media comments are also excellent content.
Google Reviews are now vitally important for search engine optimization (SEO) and Google's support site actually states, "Google review count and score are factored into local search ranking: more reviews and positive ratings will probably improve a business's local ranking."
Research suggests that users log in to Facebook more than 7 times a day on average. This means you have to be on social media and you must have this integrated into your website. Users can like your pages directly from your website and the channels you probably need to consider are Facebook, Twitter, LinkedIn, Google and YouTube. Of course there are other like Pinterest and Instagram that may be relevant to your business and industry.
CONCLUSION
The primary purpose of your website is to drive traffic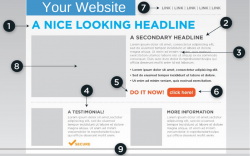 and create leads. If your website lacks some of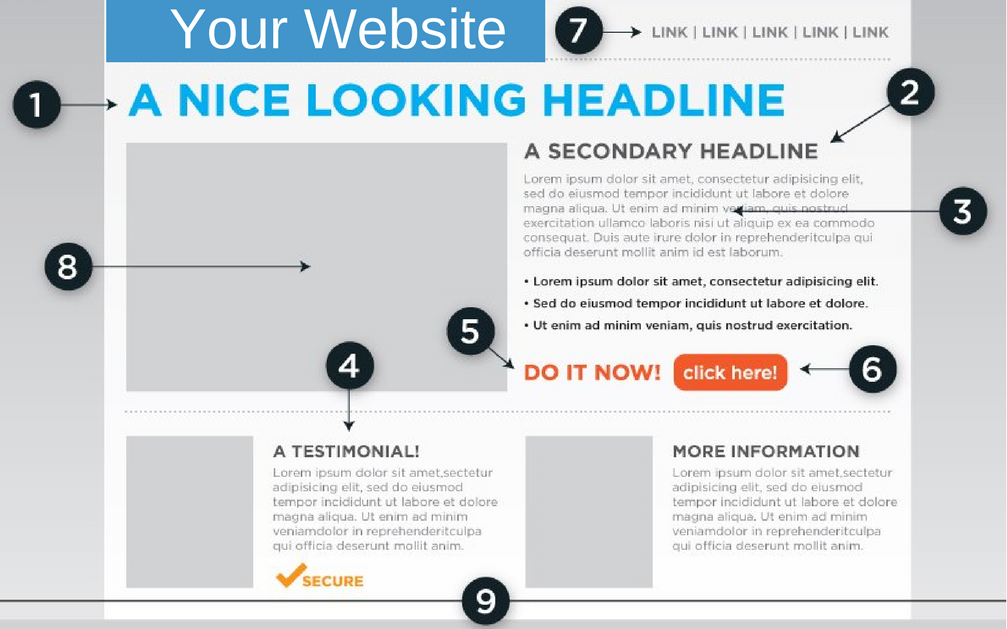 these key ingredients you might find it is under performing. Get it right and it is a valuable asset that can give your business a serious competitive edge. Treat your website as an investment not a cost and there are no shortcuts to developing a great website. You need to plan your website with clear strategies and remember, it will never be finished and will always be a work in progress.