Before You Buy A Franchise
With annual turnover in excess of $144 billion, franchising is big business in this country. While buying into a franchise can often be promoted as a 'gold mine', the reality is, franchises also fail.

Over the past few years several franchises have been in the spotlight for the wrong reasons. Well known franchises aren't immune from troubles either. Recently 7-Eleven were under the spotlight for under paying their staff and the media is littered with stories from distressed franchisees. In recent years a few well-known franchises have collapsed (Pie Face, Krispy Kreme) and lots of franchisees go bankrupt or end up fighting their franchisor in court.
Make no mistake, while some franchises have been plagued by scandals, others continue to thrive and franchising can be a great way to do business. They can be a business in a box complete with a readymade brand, all the systems and processes plus the marketing collateral all ready to roll out. They also come with a lot of red tape and franchise failures can be the fault of both the franchisor and the franchisee.
Let's examine some of the most important things you need in place when buying a franchise. Clearly there's no guarantee of success with a franchise and these five things serve as a warning to people looking to invest in a franchise.

❶ DO YOUR HOMEWORK
Most people wouldn't buy a cheap second-hand car without a pre-purchase inspection report so if you are going to spend tens, if not hundreds of thousands of dollars to buy into a franchise, you must do your homework. Remember, this business is going to be your primary source of income for years to come so your research should leave no stone unturned.
We recognise it's an exciting time but one key attribute of a successful franchisee is patience. Lots of franchisees rush the process and find out things later that would have influenced their decision to join the franchise. Too many franchisees end up in court at loggerheads with their franchisor, so before you commit to buying a franchise consider these points:
What post training support is available? Ask the franchisor and check the franchise agreement for what they promise to deliver on an ongoing basis.
Maybe this is a relatively new franchise and the business model simply doesn't work – make sure you know the facts and talk to other franchisees about their experience. Quiz them about the franchisor and the issues they are having. Of course, once you've asked them about operational and support issues you can then ask them the money questions. Seek out online franchisee reviews and check out any complaints.
Make sure that your franchisor has a proven track record of running a successful, profitable business. While every franchise must start somewhere, the risk is high if you're first cab off the rank. Don't be a franchise 'guinea pig'. Some franchisors will run a pilot franchise to make sure the business can be franchised and eliminate the 'hiccups' before they sell other franchises.
Check your local competitors out and make sure you can win a share of the market. Identify what they offer and compare it to your offering. What will be your point of difference and competitive advantage? Could the market be saturated in the area and is there room for another player?
Before you sign a contract, consult with an experienced franchise solicitor to review the agreement. You'll find the devil is often in the detail of the agreement and it's vital that you understand the terms and conditions from the get-go. A solicitor can run through the fine print with a tooth comb because you don't want to discover down the track that there are extra fees or limitations on who you can sell the business to on your exit. Understand the rules because it is a contract you are signing.
Be crystal clear on all the costs including franchise fees, royalties, rent and ongoing management fees. Understand the franchisor marketing plan and your share of any marketing costs.
What if the franchisor collapses? It happens but the franchisees can survive provided the fundamentals remain in place including the supply chain, IT and marketing.
Franchise disputes are so common and when researching a franchise, you need a thorough due diligence process. Address all these questions and more and before you sign on the dotted line consult with your accountant and solicitor. Another tip, keep asking the question, what if …
❷ THE RIGHT FRANCHISE AND FIT
Every entrepreneur is different. Some are ambitious, some are leaders and others are followers. To be a successful franchisee you need to tow the company line because typically the franchisor holds all the power. Franchises are a system-based business and some franchisees think they can do it better. A franchisee that wants to change the system or bend the rules often butts heads with an inflexible franchisor. If you're not a 'rule-follower', a franchise may not be for you.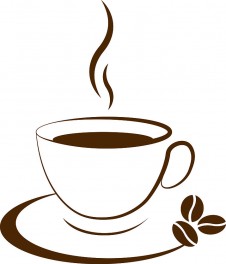 Many franchisees get involved because they love the product or service but there is a massive difference between loving coffee and running a business that sells coffee. No matter how passionate you are about the product, you may not have the skills to make the business work. Training can help with day to day operations but do you have the patience to deal with the public? Do you have the rain making skills to attract new business? Can you adapt to change and technology and are you capable of managing and retaining employees?
A lot of people are attracted to the 'trendy' franchises because they are flavour of the month. These can be fads that get all the publicity. Excuse the pun, frozen yogurt franchises were very 'cool' for some time and franchises popped up everywhere. They were so hot that most of them melted 12 months later.
❸ GET THE TEAM ON BOARD
As discussed above, before buying into a franchise most people need to talk to their accountant, solicitor and bank manager. They should also consult with their family because the last thing you want during the early stages of a new business is added pressure from family members who never bought into your plans. Expect pressure about the long hours you're putting in with minimal financial returns in the early stages of operation.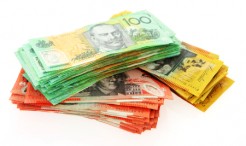 ❹ MONEY!
You might have paid the franchise joining fee but before you sell a hamburger, a property or cut a lawn you will have operating expenses. A lack of working capital kills a lot of businesses. You'll have rent, wages and insurance costs and may need to fund your initial stock so having a reserve of working capital is critical.
Plenty of profitable businesses go belly up because they run out of funds to pay their bills. You may have made the sale but customers and clients are too slow to pay. There's a big difference between cash flow and profit. To read more about the Warning Signs of a Cash Flow Crisis click here.
 ❺ HAVE A PLAN
Of course, from the outset you need to set your financial expectations.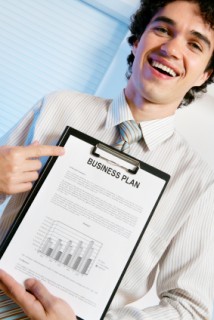 You are probably investing a significant amount of money to buy the franchise and you need a return on your investment. Prepare a business plan that outlines your financial expectations but also document your expectations around training, support, marketing and flexibility of the business model. Too often, franchisees expectations don't align with the franchisor's offer so again, read the franchise agreement very carefully.
They say, failing to plan is planning to fail. It serves as great advice and a warning for franchisees. Incredibly, most franchisees don't prepare a business plan before commencing operations and they assume the marketing, systems and location offered by the franchisor will guarantee success. By preparing your own business plan you set the goals and financial milestones that you can measure and monitor. Do they align with the franchisors expectations?
SUMMARY
The Franchise Council of Australia says there were approximately 1120 franchise brands operating in Australia in 2016 with 79,000 business format units directly employing no less than 470,000 people.
While some of these franchises are very good, there are also some that are not so good. Some are established, some are new players and some are just fads. Choose wisely and do your homework on the franchise. Make sure it's right for you and check you have the support of your family. Your finances must be in place and have a clear plan.
Of course, if you need any help regarding franchising, please contact us today.