7 Deadly Wins to Lead Generation
Seven Online Marketing Steps to Gain More Leads from Your Website.
We encounter this issue again and again … your website looks good, but it's not doing well enough at getting visitors, generating leads and converting to sales.
There was a time when websites were just online brochures, filled only with the who, what and where of the business. This is no longer the case and a modern website needs to utilise a range of online marketing tools to nurture the prospective customer through the buying journey and ultimately call on them to take action - "Buy Now" or "Contact Us". The primary difference is that the brochure style websites are all about the company, while lead generation websites are all about the customer.
Let's examine the seven must-have online marketing tools that can help you turn your old website into a lead generation machine.


Content Marketing
When we talk about content, we are not simply referring to your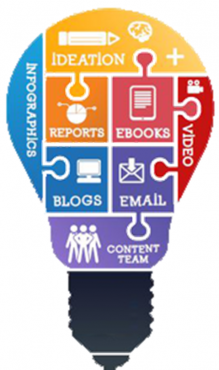 standard webpages like 'about us' or your product and services pages. Instead, we are referring to in-depth educational resources that you may have developed and which will be accessible on your website for free. The content should be relevant and useful to your target audience and your ideal type of customer. They should reflect your expertise and effectiveness of your products and services without directly promoting them.
Content marketing should incorporate a range of media including blogs, infographics, pictures, videos, SlideShares, whitepapers and reports. The content should be designed to position you as an expert in your industry.
While your content may not get a lot of readership to begin with, every article you post will help draw readers to all your other content. It's a snowball effect and to help with this effect make sure you:
Include a search bar on your blog pages to help people find topics of interest to them
Share your content to your e-mail subscriber list and on social media, ask other influential people to share your material and eventually you can combine your articles into a free guide or e-Book to send out and share
Update, re-purpose and re-share material every once in a while
Case Studies and Testimonials
Turn your product into a story - and give it a happy ending!
Case studies and testimonials are a great online marketing tool as the stories tap into clients' emotions. They also help establish credibility as they aren't sales pitches and are unbiased.
With product and service review websites, forums and online groups readily available, individuals and businesses are increasingly doing their research online before they buy. By providing testimonials and case studies you can prove you have assisted other customers with similar problems and needs. They provide your prospects with comfort that your products and services work! They build trust and you can also add photos, audio and videos to further increase the impact of your case studies and testimonials. They also make your web pages more dynamic so you stand out in the crowd.


Offers
An offer is an incentive for a potential customer or client to engage further with your organisation, without yet purchasing. It gives you a chance to further impress them with your expertise.
Hard Offers - These lead to direct contact between the potential customer and a staff member from your organisation and could include a free consultation, discounted trial services, demonstrations, attendance at a free event or an offer to send a proposal.
Soft Offers - These lead to further interaction between the potential customer and your brand, but not an individual staff member. Soft offers would include subscribing to your newsletter, signing up for a webinar, viewing a live video or joining an online support/advice group.
Offers should appear in a prominent but relevant section of your website but should not distract your visitors from the main content. The offer should include a short but compelling text paragraph, an eye-catching visual and a clear call-to-action (see Step. 4).


Call-to-Action
A Call-to-Action (or CTA) is an invitation to your potential customers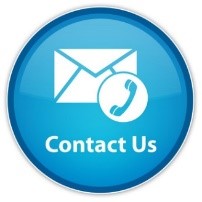 and clients to take immediate action which leads to further engagement with your business. Examples of calls to action include - Download Now, Subscribe Here, Contact Us, Add to Cart, Learn More, etc.
Telephone Number - Your most important CTA is your telephone number and it should be included on every page of your website. You should include a phone number in a prominent location, like the top right hand corner of your pages, to increase credibility.
Forms - Another very important CTA is the use of forms on your website. The purpose of forms is to gather contact information from prospects who have landed on your website. The website has done its job and lured prospects to your business so you want them to opt-in and provide their contact information so you can continue to market your goods and services to them. Once you have their contact details you can nurture them by sending them newsletters, email marketing campaigns and special offers.
Of course, don't forget to store all the customer information you acquire through these forms on a database or CRM system so you can follow up with tailored offers down the track. Popular programs like www.mailchimp.com or www.infusionsoft.com can help manage your customer database and create and send e-mail campaigns.


Trust Seals and Client Logos
Placing the logos of some of your well known customers or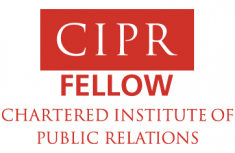 clients and 'trust seals' of affiliated organisations and institutions can add to the credibility and trustworthiness of your brand, thus improving conversions.
Trust seals work even better when the seal backs up a guarantee to the consumer such as when your organisation must be approved or take part in a Continuing Professional Development Programme to maintain membership.


Useability
When it comes to lead generation, we're driven by the fact that we're always one click on the back button away from being abandoned. According to Kissmetrics the majority of visitors leave a website within the first 8 seconds. Yes, that is even before they have seen all the fancy stuff you put together by following the previous 5 steps!
The deciding factor within these deadly 8 seconds is useability. There are thousands of websites out there with content on any one given topic. It only takes a moment of uncertainty or confusion for the browser to give up and go elsewhere.
To make your website more useable consider these ideas:
Navigation - Use simple website navigation using straightforward language. Breadcrumbs navigation (right), where a customer can tell exactly where they are on your website, is great at ensuring customers don't feel lost or confused.
Less words, more white - Increasing the white space on your webpage by cutting down text and formatting it into lists and bullet points increases the scanability, and therefore, useability of your page.
Mobile formatting – The majority of web browsing now takes place on mobile devices. It is essential that your website is optimsed (responsive) for mobile devices .
Tinker, Tailor, Measure, Spy
Using online marketing to generate quality leads is an ongoing process. As such, you need to keep abreast of the latest trends and monitor your website analytics and tailor your website accordingly.
Follow online marketing blogs and social media channels to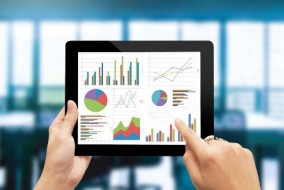 receive news, trends and inspiration. Free tools such as Google Analytics will provide you with priceless information regarding the amount of traffic each webpage, article, video and call-to-action brings to your website. You can see what's working, what's not working and what pages need working on. You can also measure how much of that traffic is converting into leads. Using this data you can focus on improving your pages and for example, perhaps your call to action could be in a more prominent position on the page. Maybe your homepage is too text heavy.
Traditionally, it was the role of the marketing and sales teams to find and convert leads. Now using online marketing tactics we rely on leads finding us and converting themselves. This is one of the new rules of business and you need to shift your focus to online marketing techniques or you risk getting left behind by your competitors. Set aside the time to understand and implement these 7 steps because they could have a profound impact on your level of lead generation and customer conversions.